With two blocks of Premier League matches to sit alongside its ATP Tour tennis coverage, Amazon is emerging as one of the key players in the future of sports broadcasting
Alex Green, head of sports and channels, Europe, at Amazon Prime Video, would love to have the rights to Wimbledon.
"If only that were possible," he says with a sigh, pointing to the tennis tournament's place on the 'crown jewels' list of sporting events that must remain on free-to-air TV in the UK.
Stranger things have happened, however – not least the online retailer's emergence as one of the key players in the future of sports broadcasting.
Look no further than this winter, when Amazon Prime Video will be the only place to view two blocks of Premier League football. The digital giant has purchased the rights to show every match from the Boxing Day round of games live, as well as another weekend of matches in the lead-up to Christmas.
"For those Premier League games, we are officially the host broadcaster," says Green. "That means not just for our UK distribution but effectively for the world. We give back the host broadcast coverage to the Premier League and then they distribute it around the world. It's a big responsibility."
Both football fans and the broadcasting industry will be watching closely. Amazon began its move into sport with tennis, buying up the rights from Sky. It now shows all of the ATP Tour events in the UK and, from next year, will show the WTA Tour events too.
GOING IN BIG
Its own crown jewel is the US Open. It's clear that when Amazon buys in to a sport it likes to go big, and even rights owners who guard their events carefully no longer see the company as an arriviste – the French Tennis Federation, for example, has awarded domestic rights to Amazon at Roland-Garros through to 2021.
"We were thrilled with that result, because it reflects our commitment," says Green. "We've clearly been doing something right in the UK, to encourage the French to award us that."
Amazon's move into the sport points towards the company's overall strategy. Tennis has a hardcore fanbase, but it generates personal stories that occasionally reach the wider public. Look at Coco Gauff, the 15-year-old American who qualified for Wimbledon this year and proceeded to make it through to the fourth round.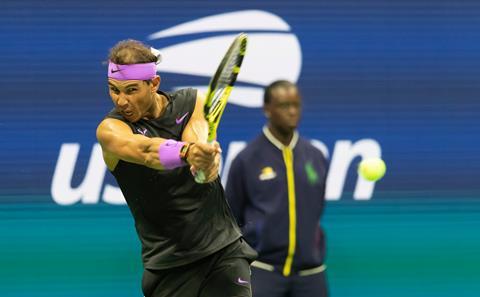 "People really get involved with some of the individual stories. You can never quite predict it," says Green.
"We like tennis for its power to do that. Obviously, we want tennis fans to be watching a lot on Prime Video but we also think that tennis has the capability to reach beyond. For example, Andy Murray's return at Queen's when he played doubles was a big moment in tennis, for the country and for us."
A cynic would say these talked-about moments force consumers eager to see what all the fuss is about to sign up to Amazon Prime for £7.99 a month. "It's not quite as simple as simply getting more Prime subscribers," counters Green.
"The reality is Prime continues to grow year on year across the world. What we do know is that great entertainment within Prime Video adds real value – whether its on acquisition or engagement and retention of customers. Great content has that impact and we measure that in all our territories and can see the impact."
"The barrier to watching sports on Prime Video is very low"
It still means, though, that football fans who want to watch their team this winter will have to pay an additional fee on top of their BT Sport or Sky subscription. Isn't that ringfencing certain sports, forcing customers to pay yet again?
"I don't really like the term ring-fence," says Green. "We think that the barrier, if you like, to watching sports on Prime Video is very low. The reality is, we already have millions of existing Prime members in the UK. By adding sports, we're adding more value with no additional payment at all."
Those who aren't Prime members can, he says, benefit from a free trial. And unlike BT Sport or Sky, once you've paid your £7.99 a month, you don't need any special equipment.
"You can watch Prime on any connected device – your smart TV, phone, laptop, games console or set-top box. We've announced deals with BT and Virgin. We really want to reduce any friction to finding and enjoying the sport on Prime Video, and not make it a big hurdle for customers."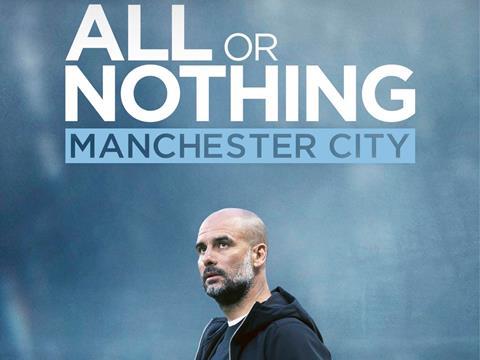 Green points out that the extra value is not just in the live events. Amazon's documentary series All Or Nothing, which followed Manchester City last season and this year promises instalments on Leeds United and the Spanish footballer Sergio Ramos, is clever window dressing. He is particularly excited, he says, by Amazon's new weekly football chat show Back Of The Net, hosted by Gabby Logan and featuring
Peter Crouch and John Bishop. "I think it will become an interesting part of the conversation around football," he says. "It's not just the live [events], it is the other shows as well that are really adding to that sports presence."
No one, however, not even the biggest retailer in the world, whose web services underpin many other big companies, can avoid technical gremlins.
Some of Amazon's early tennis coverage irked viewers with a low frame rate that resulted in jerky ball movement. Others have found it hard to locate the sport on a crowded home page.
"We've made improvements," says Green, citing how this year's Queen's Club coverage was glitch-free. "We decided early on to work with production partners that we brought on board because we felt we needed some existing expertise.
"In the end, we're the overall producer and we are committed to making sure the coverage is of the highest quality: raising the number of cameras and introducing HD and UHD for some of our matches as well as HDR."
FOCUS ON FEEDBACK
He points to the working culture at Amazon, which he joined from BT Sport three years ago, as a cause for optimism.
"Within Amazon, there's an almost relentless desire to get feedback and to act on it, and to keep improving. It's a very iterative process. Whether it's customers feeding back on their reviews or on social media or commentary, we can see that people are noticing that we are improving tournament by tournament."
Still, the number of UK viewers watching court 17 at the US Open pales in comparison with those who will be tuning in to see Liverpool or Manchester United playing on Boxing Day. How confident is Green that the infrastructure can cope?
"I am confident. The scaling is a big piece of preparation for the Premier League. There are three legs to the stool: the production side, the customer experience and the scaling – both on the Amazon side, but also on the broadband side of things.
"We've been working with the main UK broadband providers to make sure that they're getting ready because we don't run the entire piece end to end to the customer, we are reliant on the way customers are accessing the internet.
"Thus, we've been very proactive working with broadband providers, sharing our plans, sharing our estimates, making sure they are as ready as they can be to deal with the scale, because we think this will be one of the biggest streaming events worldwide. We want everyone to be ready; we don't want any fans to be disappointed."
Green says Amazon has just announced a deal for local pubs to show the games. Put it all together and Amazon's move into football starts to look less like a toe in the water and more a full-scale landgrab.
"It's clearly a big step for us," he says, while refusing to outline where Amazon is headed next. In part that's because its approach is very much to do with measurement and data. It's going to show some football, see how it is received, look at the numbers and then plot its next move.
But Amazon is a global company and Green does reveal that it has plans to import broadcasting techniques used abroad, specifically in the NFL, to football.
"I watch a lot of sport, not just in the UK, and we can learn. For example, we will be creating a show that allows customers to be kept up to speed with any football matches going on at the same time, similar to the RedZone show in the US. That allows you to flip from the action of one match to another."
Green has been in sports broadcasting for more than a decade. How does he think the field of play will look 10 years from now?
"I think you'll have incredible choice. You will have flexibility in how you want to watch and how committed you are in terms of whatever package you're watching it on. Whether you're doing a pay-per-view, whether you're part of the big bundle, whether it's just one sport that you're passionate about, it will be up to you. I think that's a big change – but Amazon is playing a part."