Little Dot Studios ties with SharpFutures for inaugural grant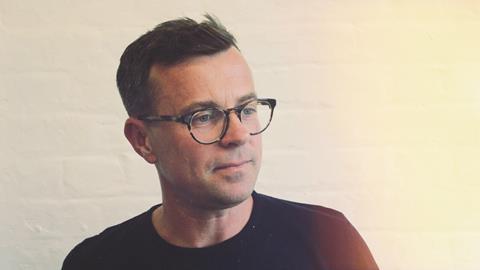 The Andy Taylor Foundation has launched in partnership with Little Dot Studios to improve social mobility within digital media.
Taylor, who co-founded Little Dot Studios with Selma Turajlic, had begun to plan a charitable foundation prior to his death from a brain tumour in December 2020.
The not-for-profit, supported by his wife Lara, is now underway with the aim of identifying and funding high-impact initiatives that open up career opportunities for young adults.
Its goal is to drive diversity and creativity within digital media and connect some of the UK's top media organisations with talent whose potential might otherwise be untapped.
The inaugural grant for Rochdale-born Taylor's foundation will be with SharpFutures, a Manchester-based social enterprise that supports diverse talent into employment in the creative and digital sectors.
Foot in the Door is a bespoke 12-week programme for up to 10 young people with a creative media 'bootcamp' and paid placement at one of its local partner media companies which include All3Media's Lime Pictures and Studio Lambert North, as well as ITV Studios and LADbible Group. More will be confirmed soon.
The bootcamp will equip recruits with the technical foundation and knowledge to ultimately enable them to compete for permanent roles, with ongoing support from Sharp Futures and the foundation. Participants will be aged 18-24 and will be reached through youth groups and via an online portal.
Taylor grew Little Dot from an All3Media-backed start-up in 2013 to a business which employs over 500 individuals, with more than 60% of staff younger than 30. Its clients include Gordon Ramsay, NBCUniversal and Formula E.
Taylor's wife Lara said: "Andy always felt extremely fortunate to love his work. He got up every morning energised, looking forward to the day ahead. He cared deeply about letting all young people know that there was opportunity for them to achieve their goals, just as he had.
"Little Dot Studios created many roles for young people starting their careers and Andy wanted to help build similar opportunities elsewhere too. As his brain tumour progressed, he tasked us with implementing that ambition for him, which we are aiming to do through the foundation we have established in his name. We couldn't be more proud or committed."
SharpFutures chief executive Lee Stanley added: "Developing talent for the creative, digital and broadcast sectors is the core aim of what we do here at SharpFutures so we are really looking forward to start recruiting for the course and work with such an exciting range of partners."
Those wishing to support the Andy Taylor Foundation can donate via a Crowdfunder page which will be live by the end of March