The association that helped create the standard for delivering programmes as files has turned its attention to interoperability among IP kit, as the broadcast industry's move from SDI infrastructure to IT-based networks gathers pace.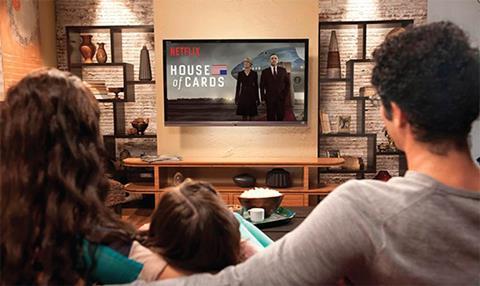 The Advanced Media Workflow Association (AMWA), which developed the AS-11 standard adopted by the Digital Production Partnership (DPP) as the file format to replace tape, described its Networked Media Incubator initiative as one of the most significant projects in its 15-year history.
The aim of AMWA's scheme is to bring broadcasters and other users of kit together with manufacturers to develop IP systems that maintain content and metadata from a camera, through production systems, to delivery and archive.
AMWA executive director Brad Gilmer (pictured) said the current shift to IP could be compared with the move from the PAL encoding system (or NTSC in North America) to SDI, but with new complications.
"During that transition, we didn't have an IT manufacturing base and we didn't have the likes of Netflix and Google breathing down the necks of broadcasters," he said.
Companies that have confirmed their involvement in AMWA's project to date are: Fox, NBC Universal, Ericsson, Sam (Snell Advanced Media), Cinegy, Dalet, EVS, Sony, Telestream, Arkona Technologies, Lawo, Axon, Barco Silex, Embrionix, InSync Technology, Encompass and MOG Solutions.
The initial phase will be led by the BBC, with the corporation's R&D lead engineer Peter Brightwell chairing proceedings.
AMWA will host a conference call on Thursday this week to discuss the initial scope of work, with a 'plug-fest' of kit testing tentatively scheduled to take place at the BBC in January.
The AMWA project aims to realise recommendations made by the Joint Taskforce on Networked Media (JTNM), a body set up by the European Broadcasting Union (EBU), Society of Motion Picture and Television Engineers (SMPTE) and the Video Services Forum (VSF).
Earlier this month, the JTNM identified three areas where interoperability is necessary for vendors to be able to create products that work with each other's kit: identity, timing (to avoid issues such as lip-sync errors) and discovery and registration (to make sure parts of networked infrastructure can find each other).
"Those are the starting points - without interoperability at those levels, we will have serious problems in the industry," said Gilmer, who also holds the role of executive director of the VSF.
AMWA's Networked Media Incubator was unveiled at IBC, where the range of IP-enabled kit for production and broadcast facilities swelled and a handful of alliances between manufacturers emerged.
EVS and Imagine Communications revealed a partnership to develop an end-to-end set-up for live production, slow-motion and instant-replay operations, while Panasonic and Grass Valley announced their own development partnership. Both collaborations are based on the SMPTE 2022 standard.
Elsewhere, Evertz and Ross Video teamed up to add 10GE IP interfaces with support for Aspen - Evertz's alternative to the 2022 standard - to some of Ross's vision mixers.
"The VSF developed SMPTE 2022 for long-haul video transport over IP networks," said Gilmer. "That quickly found its way inside facilities, which is not what the inventors of 2022 intended. But that cracked open the IP world, so we were motivated to look beyond 2022, and that was the idea of the JTNM - to get those conversations started."
When asked if AMWA's efforts were too late, Gilmer said manufacturers can no longer believe that any one product will "rule the universe".
"That is no longer the way the industry operates," he said. "The question is, can early rollouts support the advanced functionality that is needed to effectively compete with the likes of Netflix? If not, we may see another refresh cycle - which everybody hates - that will create an opportunity for people to join up."