AP Archive has reached an agreement with Democratic Voice of Burma (DVB) to license its video coverage to third parties around the world.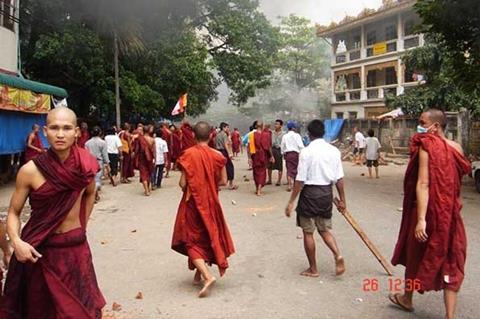 The deal gives AP Archive exclusive rights to sell DVB's archival video footage of Burma from the past five years.
Available footage includes coverage of recent anti-government uprisings ahead of the country's first general election for 20 years.
Alwyn Lindsey, the director of international archives for the Associated Press, said: "Since the anti-government protests of 2007, there has been much international attention on this complex nation. Democratic Voice of Burma produced strong video coverage of those events, and continues to do so, complementing AP's own coverage."
Other footage features damage caused by cyclone Nargis and the continued detention of pro-democracy leader Aung San Suu Kyi.
AP Archive is the video footage collection of The Associated Press.
It also represents footage from ABC News, Chinese Central Television, Vatican Television and WWF, the conservation organization.
Picture: Buddhist monks take to the streets of Yangon, Myanmar in 2007.