BVE 2015: Arri has unveiled the Alexa Mini, a "go anywhere" compact addition to its Alexa range of devices.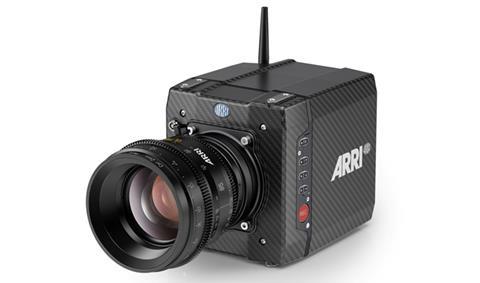 Arri said the camera would "allow crews to eliminate the complications of working with third-party cameras by keeping everything within a single system".
The camera has a lightweight carbon housing and a titanium PL mount. The interchangeable lens mount can be replaced with any of those designed for the Arri Amira, allowing the use of B4 and EF mount lenses.
A built-in lens motor controller allows new active lens motors to be connected directly to the PL mount, while Arri Lens Data System (LDS) technology provides frame-accurate metadata.
Equipped with a 4:3 Alev III sensor, automatic de-squeeze mode for anamorphic productions and frame rates of 0.75-200fps, the Mini records ArriRAW 2.8K or ProRes 3.2K either in-camera to CFast 2.0 cards or to a specially-designed external Codex recorder that can record image streams from up to four Alexa Minis at the same time.
The Alexa Mini can be operated by wireless remote control, as a normal camera with the Arri MVF-1 multi viewfinder or with an on-board monitor and controlled via the user button interface on the camera body.
Wi-Fi connectivity means that iOS or Android devices can be used to remotely control camera functions such as the motorised internal ND filters.
Arri said the body of the camera had been designed for use with brushless gimbals, multicopters and other specialised rigs and that dedicated underwater housings are currently being developed by other manufacturers.
A prototype of the camera will be on show at BVE.
Arri will take orders from March, with the camera expected to ship in May.