Runners at events like ASICS London 10K and Barcelona marathon receive bespoke finisher videos within minutes of crossing the finish line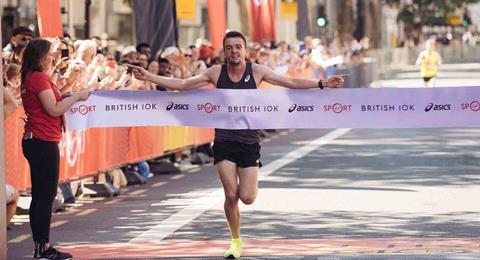 Video-tech specialists iRewind and sports brand ASICS have partnered to produce finish line video content at a number of running races in 2019.
The partnership recently provided over 13,000 Zurich Barcelona Marathon runners with bespoke finisher videos within minutes of crossing the finish line.
iRewind implemented a video technology system that was able to immediately identify individuals through RFID technology.
Combined with live-production technology, each runner's one minute finisher video was available instantaneously via a bespoke landing page.
Once uploaded, the videos could be downloaded by runners and shared with friends and family via email and on social media channels including Facebook, Twitter, WhatsApp and Instagram.
For daily broadcast sports stories, covering sport production, distribution and tech innovation, visit Broadcast Sport and bookmark the Broadcast Sport homepage, http://www.broadcastnow.co.uk/sport
Marathon participants were also able to access longer-form video content of their run within 24-hours of finishing, with a total of 28,000 pieces of branded short and long-form content being distributed to runners following the marathon.
Within 48 hours, iRewind had registered 120,000 video plays, with over 12,000 videos being downloaded and shared (most via WhatsApp at 4k+).
The technology will be offered at a number of European races in 2019 including the ASICS London 10k and ASICS Stockholm Marathon.
All finisher content will also be used to target consumers with bespoke promotional ASICS content.