NAB 2015: Atomos has detailed free upcoming enhancements for AtomOS6 and seven new hardware features for the Shogun 4K recorder.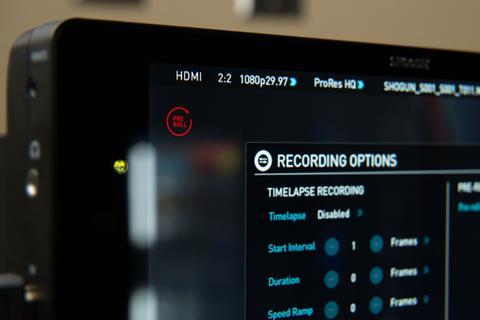 Available via free download at the end of May 2015, AtomOS6.3 will offer Shogun users custom metadata tagging, pre-roll recording, time-lapse video and playlist generation.
In addition, Shogun users will receive a major high-end cinema overhaul with the unit gaining seven significant hardware enhancements, also available as a free download.
This includes RAW recording to ProRes, DNxHR and Cinema DNG for compatible RAW formats, with expanded RAW compatibility to include Sony FS series, Canon, Arri and AJA.
Other features include anamorphic de-squeeze for Panasonic GH4 and standard lenses, 3DLUTs on HDMI/SDI output, cinema 4K DCI support, uncompressed V210 support and
genlock.

"OS updates shouldn't be just about bug fixes," said Atomos CEO Jeromy Young, adding " expensive RAW is no more."
"When we see companies charge over $4000 for the RAW formats we include for free or alienate existing users by adding new features only for new users, we run the other way," he explained. "We reward the early adopter just as much as tomorrow's buyer with a steady stream of new functions for free. This is at the core of our product philosophy."
The company also announced a 25% student discount, three-year warranty and a new price point for Shogun at NAB.