Video display specialist on hand for esports competition at Nürburgring Track in Germany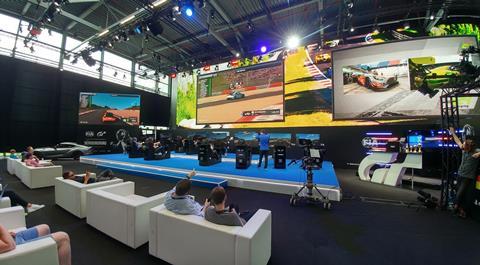 Video display specialists Bannister Lake is providing live data management and graphics for the esports FIA-certified Gran Turismo Championships 2019 Series.
The series kicked off on June 21-22 at an esports event that took place at the Nürburgring Track in Germany, produced by Montreal's Boombox Group.
Bannister Lake software and live data management were used throughout the event to read Google Sheets, ingest and moderate real-time social media feeds, and consolidate data for the esport competition's various races. The solution's data was used to drive graphics both in-venue and on the various broadcast streams.
These include player and team profiles, event schedules, standings, and sponsorship information.
Al Savoie, Bannister Lake's technical and creative director, said: "Throughout the series we will be finding new and exciting ways to integrate data into the production and leverage live data content to allow producers to tell more compelling Gran Turismo stories."
The Nürburgring event featured 55 of the world's best Gran Turismo drivers from 20 countries competing in the Manufacturer Series, the Nations Cup, and GR Supra GT Cup.
Winners move on to participate in racing events that will be held in New York, Salzburg, and the finals scheduled for October in Tokyo.