Base Media Cloud is opening up its cloud-based do-it-yourself storage and distribution service to other content owners, rights holders and distributors.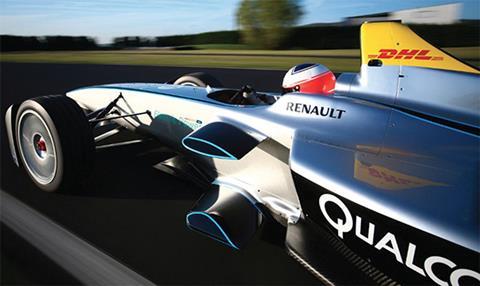 The pay-as-you-go offering was first provided to Aurora Media Worldwide for its Formula E motor-racing coverage earlier this year, but is now being rolled out to the wider market.
The service is built on Base's UK-based cloud-storage platform, which is hosted by Vodafone in west London.
All back-end functions are managed by Base, with a clientbranded web interface providing users with the ability to send and receive fi les, preview proxies and distribute content. Users can choose between either Signiant or Aspera for fi le transfers. An archive service is also being made available.
"All servers, storage, network and software services are hosted in the cloud, meaning clients can scale up and down as they need, without having to purchase, manage or maintain any infrastructure themselves," said Base managing director Ben Foakes.
He added: "It's as intuitive as using something like WeTransfer, but we can actually manage multiple Terabytes of data per day, from anywhere in the world."
The service is being made available on a 'per file' or 'per production basis, and as a monthly or annual bundled contract.
Base deployed a branded Aspera Files distribution platform for Aurora Media Worldwide in January. The hybrid cloud service is being used to deliver HD packages of Formula E race material, VT inserts, VoD clips and branded content to race teams, media partners and broadcasters including Fox, CNN, Eurosport and ITV.