The UK is way behind Germany when it comes to properly securing assets in the cloud, says IT security survey.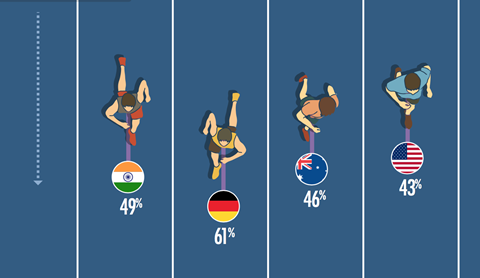 There are huge regional variations in how companies address security in the cloud, according to a study by digital security company Gemalto.
While around half the global organisations surveyed believe information such as payment details and customer data is at risk in the cloud, some countries do far more to secure cloud-stored data than others.
Gemalto's just-announced survey results show German businesses are almost twice as likely (61%) as those in the UK (35%) to encrypt and secure confidential or sensitive information stored in the cloud.
Most companies surveyed (81%) believe having the ability to use strong authentication methods to access data and applications in the cloud is essential or very important, but much fewer are currently implementing these levels of security.
Jason Hart, CTO, data protection at Gemalto, said: "While it's good to see some countries like Germany taking the issue of cloud security seriously, there is a worrying attitude emerging elsewhere. This may be down to nearly half believing the cloud makes it more difficult to protect data, when the opposite is true."
He continues: "The benefit of the cloud is its convenience, scalability and cost control, however, while securing data is easier, there should never be an assumption that cloud adoption means information is automatically secure. Just look at the recent Accenture and Uber breaches as examples of data in the cloud that has been left exposed. No matter where data is, the appropriate controls like encryption and tokenisation need to be placed at the source of the data. Once these are in place, any issues of compliance should be resolved."
The '2018 Global Cloud Data Security' study of more than 3,000 IT and IT security experts from around the world was carried out by the Ponemon Institute on behalf of Gemalto. The full results are available here.