Boutique production agency and post-production house Green Rock has made a £250,000 investment to turn itself into one of the UK's first fully Adobe Premiere Pro facilities. It has also changed its workstations from Macs to PCs and invested in a dedicated high-speed internet line and faster infrastructure.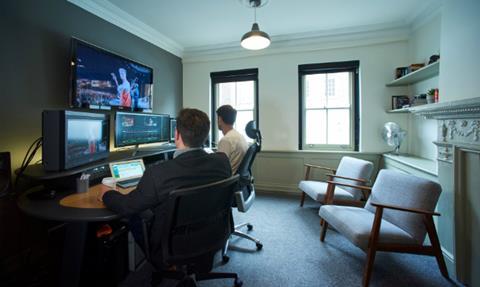 The company has grown organically since opening nine years ago and ended up with the usual mix of editing platforms (Media Composer, Final Cut Pro 7, Final Cut Pro X, Premiere) and workstations.
"We were just bolting more kit on, until last year when we thought we'd refresh our facility and start again from scratch," owner and managing director Simon Green told Broadcast.
"The change to Premiere-only was driven by both client demand and our edit team. We wanted to engage our editors who were pushing for us to go down the Adobe Creative Cloud route. We also feel it's where the industry is going," he added.
Green Rock worked in close partnership with Adobe during the change to Premiere, which has taken around 18 months to complete. The facility now has five Premiere edit studios (three of which also offer DaVinci Resolve grading) along with a voiceover booth that links into each edit room.
Green Rock is cutting a mix of short-and long-form work in Premiere: "Many people still associate Premiere with short-form content, but we're currently editing a long-form fact-ent series for Sky, docu-dramas for Netflix and a range of branded content for global brands."
Green Rock is using cloud-based media storage provider Base Media Cloud to securely back up, archive and manage its media through the cloud, and is also embedding Adobe's Team Projects into its cloud workflow. The facility's aim is to become completely cloud-based within a year.
"Everything from ingest through editing, client amends and approvals, back-up and archiving will be done through the cloud," said Green. "This will enable us to grow while limiting the requirement to add more suites and other hardware."
The company's director of content Tim Plyming said: "The move to an 'always on' approach to content is demanding a much more rapid and flexible approach to the edit process; our cloud-based production and post-production workflow reflects the way we are seeing content production changing in a digital-first world."