Janet Brown appointed to senior content sales strategy role as chief commercial officer Tara Maitra upped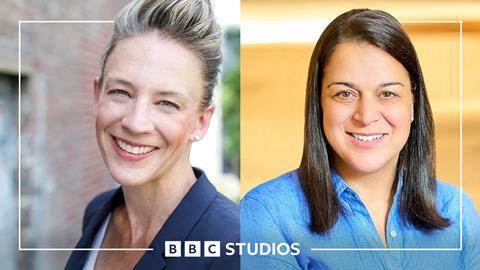 BBC Studios has bolstered its Americas distribution team with the addition of Gunpowder & Sky exec Janet Brown.
Brown has joined the producer-distributor as president of content distribution for North America and LatAm to create and deliver a growth strategy for the diversified commercial territories.
Her remit will span all aspects of content distribution, including managing BBCS' relationships with key US-based partners, and maximising growth.
She arrives after six years at independent entertainment studio Gunpowder & Sky, which is behind MTV series Too Stupid To Die, where she most recently served as executive vice-president of global distribution and commercial operations.
There, she led sales, marketing, and distribution on original, co-produced and acquired titles. Brown also oversaw the commercial growth and expansion of Gunpowder's consumer-facing genre brands, Dust and Alter.  
Prior to this, she was chief exec of FilmBuff, handling the global distribution of 1,500 titles across theatrical, digital, and linear TV. She joined Gunpowder & Sky having negotiated its acquisition of Cinetic Rights Management/FilmBuff.
Alongside Brown, BBCS has promoted Tara Maitra to chief commercial officer of global distribution, having joined in 2021 in a similar role covering the Americas. Her new position charges her with oversight for global syndication and advertising sales, including BBCS' digital news properties and the World News TV channel (ex-UK and Ireland); business transformation and digital business development.
They will both report to Rebecca Glashow chief exec of global distribution for BBCS, who was promoted in February.
Glashow said: "Janet is a proven dealmaker across content distribution spanning all formats and genres, and I'm thrilled to be adding her to our team. North America and LatAm are very strong, growing markets for BBC Studios, and we have only begun to tap into our potential. 
"She joins a group of exceptionally talented executives, including Tara, whose new responsibilities reflect the growing global demand for our content, and the broad array of new opportunities and partnerships we continue to explore around the world."  
Brown added: "I have had the opportunity to spend the last 15 years working with some of the most fearless, ambitious and enterprising independent entertainment companies in the business. I am honoured to now have the chance to take that intrepid spirit to BBC Studios.
"Its roster of resonant IP, far-flung network of creator and buyer relationships, and its unparalleled ties into the rich British talent heritage in front and behind the camera are all incredible. The company is only just beginning to bring these assets to the broader North American & Latin American market."