The corporation continues its 4K Ultra HD trials with this weekend's Manchester City vs Brighton & Hove Albion FA Cup semi-final game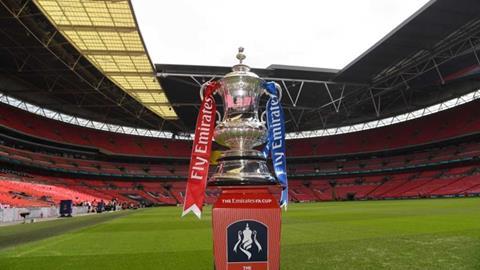 The BBC is streaming this weekend's FA Cup semi-final between Manchester City and Brighton & Hove Albion, as well as the FA Cup final on 18 May, live in 4K Ultra HD and HDR on BBC iPlayer.
Viewers with compatible Ultra HD TVs will be able to watch the live stream through BBC iPlayer, either through the BBC iPlayer app on their TV or by pressing the Red Button during the game.
The Ultra HD HDR live streaming follows the broadcaster's Ultra HD streams of selected World Cup matches and Wimbledon games last year. The BBC says these have been "incredibly popular", and revealed there were a combined 1.6m live requests for the BBC's Wimbledon and World Cup coverage in Ultra HD.
As with the World Cup Ultra HD matches, the amount of Ultra HD streams will be capped at "tens of thousands of people watching live at a time". As before, viewers will also need very high speed internet connections – of at least 40Mbit per second – for the full 3,840-pixel Ultra HD experience. Those with 20Mbit per second lines will still be able to view 2,560-pixel Ultra HD images. Footage will be played at 50 frames per second.
Wi-fi connections are generally unreliable at providing consistent high-speed access, so the BBC advises a wired Internet connection to the TV "may provide a more consistent Ultra HD experience."
The BBC's previous Ultra HD trials have been done via a separate, additional production process to the standard HD version. For the FA Cup, though, the broadcaster, alongside outside broadcast provider Arena Television, is making the Ultra HD trial the main production from which all resolutions – HD and SD – will be derived.
Dan Taylor-Watt, head of BBC iPlayer, said: "Our Ultra HD and HDR programmes have been streamed millions of times on BBC iPlayer and it's one of the only streaming services to offer them live in such high quality. It's an excellent example of how we're reinventing BBC iPlayer, making it an even better place for watching live events."
Phil Layton, head of broadcast and connected systems, BBC R&D, added: "As Ultra HD becomes increasingly popular, the BBC is making sure nobody is left behind. Our research has already provided a highly effective way for free-to-air broadcasters to put HDR into their Ultra HD programmes, and we're working on a range of projects to make Ultra HD even better for audiences and the industry."