BBC entertainment boss Alan Tyler will look beyond the UK's most established indies to find a successor for The Voice UK, arguing that the wrangle over the format shows the corporation is increasingly exposed to "cosy corporate gazumping".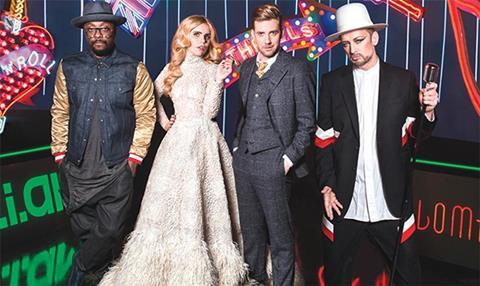 A pitch process to unearth BBC1's next Saturday night shiny-floor show hit was already under way when ITV poached The Voice in November last year, but acting entertainment controller Tyler has since stepped up the search for a big, distinctive idea.
Tyler will draw on his experience in supporting producers in the nations and regions when he embarks on an indie charm offensive over the coming weeks, with the aim of strengthening BBC ambitions to commission from a broad base of suppliers.
He said the loss of The Voice, which was created by ITV-owned Dutch producer Talpa Media, had "exposed a vulnerability" in the BBC's supply chain. "I'm uncomfortable with a situation where a show can be removed from the living rooms of BBC viewers, in what could appear to be cosy corporate gazumping," he said. "I think a diverse pool of suppliers, including a strong BBC Studios, seems to be sensible for our audiences."
Tyler will shortlist the best pitches for BBC1 in January, but his door remains open to other ideas, and he will hold briefings with producers in Glasgow, Salford, Belfast and London later this month.
Tyler is prepared to consider ideas for another singing contest and ambitious gameshows in the mould of Who Wants To Be A Millionaire? for Saturday nights. He is seeking warm and inclusive formats , with the kind of likeable contestants found on shows such as Strictly Come Dancing.
"The truth is, if the history of entertainment shows you anything, it's that the territory you believe is not going to be the next big thing is sure to be the next big thing," he said, reassuring indies that the BBC will back brave developments.
"If we try and fail in that endeavour, then that is a natural part of the hunt for hits. If, in the vain hope of avoiding failure, we don't try, in favour of a slowly atrophying status quo, then that's not good enough for our audiences, and those audiences will desert us."
Suggestions for other slots are also welcome. Tyler is particularly keen to hear ideas for a Saturday Night Live or The Friday Night Project-style comedy variety show for BBC2. The ambition is to pilot a project later this year and Tyler said producers should learn from the "really viral" content coming out of formats in the US.
Tyler will also turn to daytime to find shows that can work in BBC1 peak – a path well-trodden by formats like Pointless in the past. To assist this, daytime and early peak nations and regions commissioner Jo Street's role has been temporarily extended to cover Tyler's former role.