Packing service with classic content points to important new phase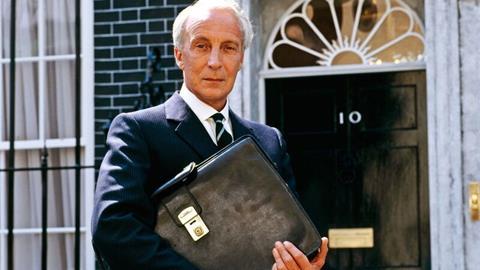 Quietly, and rather impressively, the BBC has been super-charging iPlayer with all sorts of archive content.
Right across the genres, it has surfaced stone-cold classics such as Quatermass And The Pit, Nuts In May and the original (and best) House Of Cards, through to the wonderful naffness of Big Break and Bob's Full House as part of a collection of gameshows picked by Richard Osman.
Alongside a vast array of cooking favourites and BBC Studios-produced comedy series such as Citizen Khan and Miranda, the most recent additions are some 70 docs from Louis Theroux and Stacey Dooley.
They are not tucked away in an archive section but front and centre on the iPlayer homepage – there is no mistaking the value the BBC is attaching to them.
The corporation is due to set out its formal strategy around box-setting programming imminently, but there are already plenty of indicators of the direction of travel.
Where the BBC has the rights in place, it makes clear strategic sense to offer up swathes of programming for long periods.
Of course, the service is designed to ensure that as many people as possible watch Bodyguard or Strictly, but it is also evolving to offer a deep, rich catalogue of content that is far more than last night's telly.
Scanning the iPlayer now is a bit like scrolling through the 'Critically acclaimed British TV shows' section on Netflix.
That is no bad thing. Viewers' (and in this case licence fee payers') expectations have shifted and where the BBC has the rights in place, it makes clear strategic sense to offer up swathes of programming for long periods.
Quite how this might dovetail with a standalone or commercial product, potentially in partnership with the other PSBs, is not clear.
Nor is how it will affect BBC Studios' distribution strategy – Extras, for example, is currently available on both iPlayer and Netflix, and it is hard to imagine the SVoD giant will continue to pay for content that the BBC subsequently gives away on its own service.
But while there are still some rough edges to smooth out – how much and how often the BBC is prepared to pay for post-terms of trade, indie-made programmes springs to mind – there is a sense that iPlayer could genuinely be moving into a new era.
It was back in 2013 when director general Tony Hall first articulated his vision for iPlayer to become the "front door" to the BBC. There has been plenty of progress since then, but without quite the great leap forward many had expected. The time is ripe for significant steps into the future.