Alan Partridge's high-profile return is a victory for both performer and character, while Fleabag's new slot points to an exciting future, says Robin Parker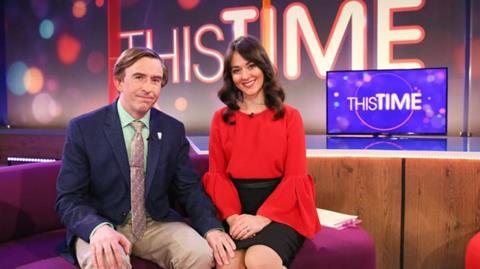 The BBC's promotion of both Steve Coogan's Alan Partridge and Phoebe Waller-Bridge's Fleabag to the main channel is a bold statement of intent.
After all, it's a rare BBC1 show in which, say, an out-of-his-depth host writes and shows the word 'cocksucker' to camera, or which features a lead character we first saw pleasuring herself over Barack Obama.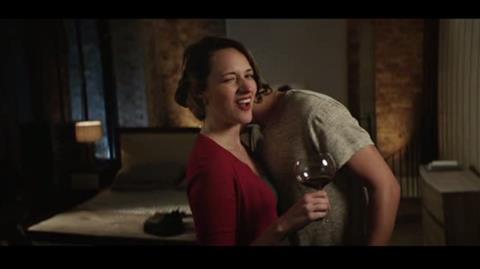 Fleabag is undoubtedly a strong flavour for BBC1. But its debut on the channel, a mere 12.5 hours after each episode's BBC3 release, should capitalise on Waller-Bridge's rising stock after the success of Killing Eve. That show was not an obvious BBC1 property either, but it lit up Saturday nights with its potent combination of audacious storytelling and career-defining lead performances.
Series one of Fleabag broke free of BBC3's limited iPlayer home on its BBC2 showing and despite the slightly later slot, it should do better numbers on BBC1 and move it beyond an industry favourite.
It will debut in the newly forged 10.35pm BBC3 block alongside Tim Renkow's comedy Jerk on BBC1 and the corporation will hope the two can shout from the rooftops, as it continues to grapple with a youth viewer exodus.
Belly laughs
In his head, Alan is a natural BBC1 star and with This Time With Alan Partridge, he has made it to the big time in more ways than one. Although a sufficiently household name to warrant a Radio Times cover, Coogan's alter ego has, bar the odd Comic Relief sketch, typically appeared on BBC2 and Sky since his TV debut on The Day Today 25 years ago.
Within Alan's fictional world, this is the character finally making good on the title of his pulped 2002 autobiography and 'bouncing back' from the wilderness of North Norfolk Digital to land a plum role on BBC1 magazine This Time, thanks to the fortuitous life-threatening illness of the studio show's regular co-anchor.
This Time – the version we see – truly belongs on BBC1, and not just due to its aping of the presenter chemistry and clunking tonal gear shifts of formats like The One Show.
Without compromising Alan in any way, it blends perfectly the idiosyncrasies of its lived-in character with the belly laughs of his previously most accessible work, Knowing Me Knowing You, to provide arguably Partridge's most consistently funny TV vehicle.
Alan is now a full-blown national comedy treasure and it's thrilling to see the glee with which Coogan and co-writers and directors Neil and Rob Gibbons unleash him into the big league.
From the arresting opening shot – an extreme close-up of his dry mouth, destined to remain unquenched on air - it's clear that putting Partridge under the glare of the studio lights to deliver 'live' links, while bristling as his pushy co-presenter steals his best off-camera lines, creates its own special purgatory for the character.
As their peerless 'autobiography' I, Partridge proved, and as much of the in-character promotional material around This Time has reminded us, Coogan and the Gibbons are now so at home writing for Alan that it feels effortless.
The press screenings were met in the room with constant uproarious laughter, with one escalating gag about the Exxon Valdez oil spill – a typically specific Alan reference - hitting fever pitch. One lengthy piece, in which Partridge goes off-script for a would-be profound take on a tragic event, is full-on knuckle-in-the-mouth time.
Comedy hour
BBC1 is pairing This Time with Warren, a throwback sitcom featuring Martin Clunes as a grumpy driving instructor. Perhaps it's unfair to draw comparisons between a new character and Coogan's well-honed creation – in any case, Warren is more Victor Meldrew-lite – but Clunes' show can only pale in comparison with the carefully-calibrated world-building of Partridge.
Mainstream comedy hits are notoriously hard and on paper, Clunes should be the type of performer to land one.
But Warren is thin gruel and it's a shame that This Time – which marries performer and format as perfectly as Peter Kay's Car Share, with co-star Susannah Fielding delivering a star-making turn the equal of Sian Gibson - sits further back in the schedule.
But the early notices and sheer goodwill for Partridge's return – even as we cheer on his fictional professional calamities – should translate into good numbers and become a reliable returner, should Coogan be so inclined.
Warren might have the best slot but over time, needless to say, Alan will probably have the last laugh.
Warren (9pm) and This Time With Alan Partridge (9.30pm) air tonight on BBC1. Fleabag returns next Monday at 10.35pm on BBC1.