Jacques Peretti on the deals that changed the world
Production company Pulse Films
Commissioners Fatima Salaria; Tom McDonald
Length 3 x 60 minutes
TX 8pm, 27th September, BBC2
Executive producer Ceri Aston
Series directors Stuart Bernard; Will Yearsley
Development producer Tom Garton
Director of Photography Johann Parry
Sound Andy Hoare
Editors Olivia Baldwin; Mike Nollet; Nadeem Khan
Post-production RunVT
The Idea and Pre-Production
About a year ago, I realised that all of my journalism and documentaries were about one thing: extraordinary business deals. The single moments in which a handshake is made in private and our world changes.
The people who made these deals often had little idea of the incredible ramifications of the deal they'd made, but they knew one thing for sure: they were going to make a lot of money.
These deals changed the way we live our lives: our attitudes to health, work money, risk, consumerism and authority. They changed the food we eat and even the shape of our bodies.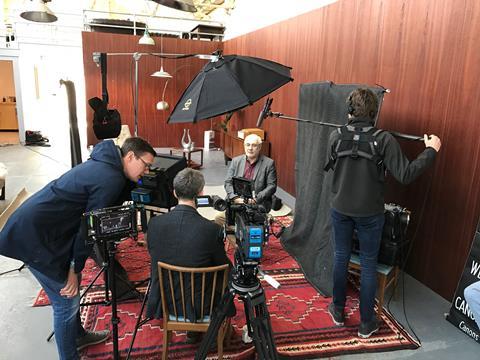 The thing that struck me about these hugely significant business figures was that they approached business like conceptual artists: they didn't come up with a product, but first identified a psychological flaw or weakness in the way we live. Invent a problem that take advantage of this flaw, and you can sell us the solution.
I began writing a book about these deals, called Done, and talked about it casually to Charlotte Moore and Martin Davidson. I hadn't even thought of it as a TV project, but they both loved the detail of the deals and their far-reaching effect.
A very distinct visual style was needed. People always say they want this, but often you spend so long working on the journalism that it invariably becomes an add-on.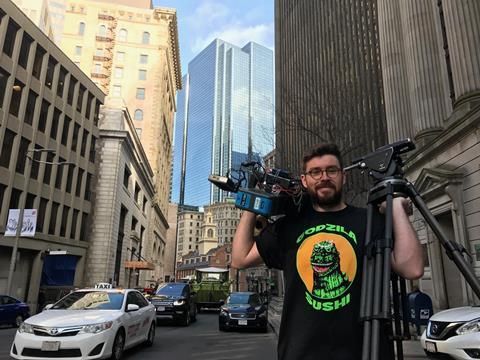 On a previous project in The Cayman Islands, I delivered a piece to camera while Johann Perry had managed to get a drone to fly an inch from my ear without decapitating me, and Andy Hoare had somehow managed to record it. They were the ideal team to work with again.
We met up and brought visual ideas we all wanted to use. Johann ran hundreds of mood boards past series directors Stuart Bernard and Will Yearsley.
I wanted to shoot everything at night; use only line-drawing animation for the deals themselves; and only buskers for the soundtrack.
We eventually agreed on the animation. Johann had the idea of making the interviews much more like Frost/Nixon-style confrontations shot largely in profile and silhouette. We also decided on the repeated motif of the handshake as a way of signalling the sealing of a deal.
The Shoot
We began in Kenya, on the track of Mark Zuckerberg. The Facebook founder had visited the country four months earlier to see what Silicon Valley could learn from how mobile money was transforming Kenyan society.
We went to San Diego to meet the man responsible for rewriting the rules on mental illness in the western world and by his own admission, expanding the number of conditions and the drugs to go with them. We went to Blackpool to see the results.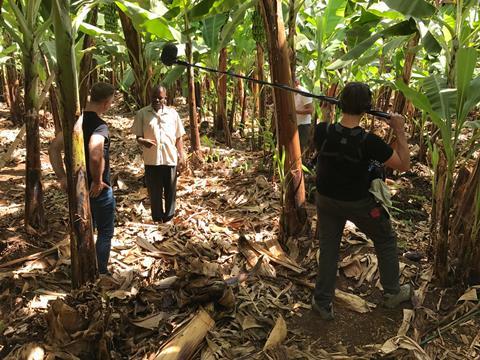 The series travelled far and wide – we got bed bugs in San Francisco and a banana with lettuce for lunch in New York. We filmed in a money vault in London that holds a billion pounds in cash, pumped out daily to shops and ATMs in the capital. (Have you ever held a million pounds in cash? It's about the size of a Kellogg's kids variety pack of cereal.)
We interviewed Jack Selby, one of the founders of Pay Pal. He sold the company to eBay for what he said was "by today's standards, the paltry sum" of a billion dollars.
The strange thing about interviewing people who've done deals worth sometimes trillions of dollars is that you treat them as if you have any conception of what it is like to be in their world, when you really, really don't.
When Selby arrived for the interview with slicked back Gatsby hair and smashed up boating shoes, I made small talk by saying he looked like he'd just parked his yacht. "Actually. I've just parked my plane", he replied.
Editing
Once upon a time, 'author' presenters and production/commissioning would have lengthy and unnecessarily histrionic battles over material in the cutting room, but budgets and schedules have taken that self-indulgent luxury away.
One heartening thing about the production and the edit was the collegiate approach between production and commissioning.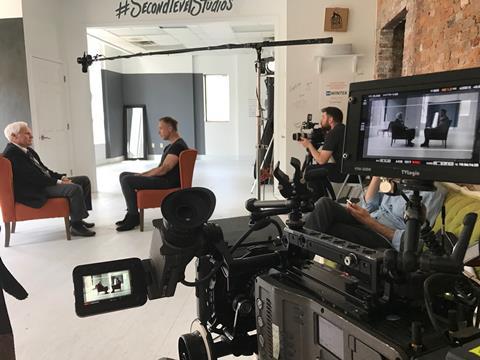 Executive producer Ceri Aston wrestled the material into a much tighter and punchier beast than we'd started with, but I was mighty pleased to see that everyone in production had not only tried to keep the spirit and intellectual ambition of the series but improve it.
I was overruled when necessary – notably on the use of buskers. One did get through; a bottle of Babycham to the first person who can identify what she's playing.