Shooting 30 pages of script in four days in busylocations across the capital was daunting. But we got to drink lots of boba tea, says Alex Smith
Production company Roughcut TV
Commissioners Alex Moody; Sarah Asante
Length 1 x 30-minute pilo
TX Online on BBC3
Writers Yennis Cheung; Shin-Fei Chen
Executive producer Ash Atalla
Producer Alex Smith
Line producer Carleen Beadle
Director Chris Cottam
DoP Jeremy Hewson
Location manager Peter Kelly
Designer Steve Clarke
Costume designer Jacqueline White
Stunt coordinator Jude Poyer
Post-production Molinare
Like many people, when I watch Blue Planet II, I marvel at the practical challenges of filming in such remote and sometimes hostile settings – patiently waiting days for a baby walrus to board a floating ice lilo or enter a polar bear's mouth, whichever happens first.
But ask that same patient crew to swap the -15°C seas and months of animal stalking for four hot days on the streets of Chinatown, with what feels like at least 2 million of London's daily tourists, and I bet they'd stay in their frozen tents and zip up the little doors.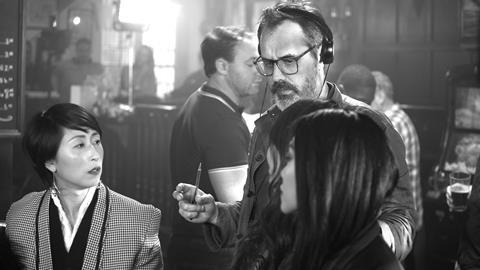 Let's face it, no one likes filming among the 'general public', a species so terrifying to producers, directors, and especially ADs, that the industry created the studio sitcom in the first place to avoid having to go outside.
But this is comedy in 2017; it has to offer something more. In executing a unique and ambitious pilot for BBC3, we found ourselves with four days to shoot 30 pages of script, across 10 locations, for £165,000. Chuck in some massive costumes, a dance sequence, a fight sequence and a rickshaw and it's no wonder I was thinking about climbing into a polar bear's mouth myself.
We soon realised this would have to be done hand-held. Luckily, this was exactly the look we wanted anyway.
All hail naturalism when it means you don't have to lay track. A few months earlier, we'd hired Chris Cottam to direct. We knew he could complete a mad schedule without compromising style or comedy.
Chris endorsed Jeremy Hewson as DoP, knowing he was an excellent operator who could wear a Gravity rig for more than nine hours straight and still shoot the joke.
London landmarks
Chinese Burn is a show about three young Chinese women, navigating their way through modern London. They defy the stereotype of studious, conservative, submissive Chinese girls by being total fuck-ups.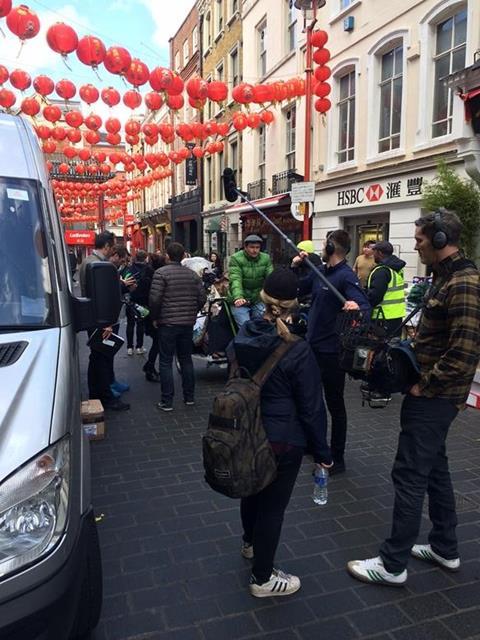 The show's writers, Yennis Cheung and Shin-Fei Chen, had to replicate real-life experiences, which meant showing our great capital city on screen. And they were thinking big: "We've scripted FuFu (the new girl 'fresh off the plane') exploring the city – we need a shot at all the major London landmarks."
One key location was a boba tea shop. Not many of us knew what boba tea was, but by the end of the shoot, the whole crew was chugging down the cold milky frogspawn.
It fell to our excellent locations manager Peter Kelly to find a suitable shop in Chinatown that would close up and let us shoot for a day, for next to nothing. When that failed, the buck was passed to designer Steve 'Sparky' Clarke to transform a recently bankrupt juice bar in Chiswick.
He waved his wand and with some help from the writers, who naturally had to do all the signage in Cantonese and Mandarin (I still have it on good faith that they weren't messages about the producer or the Chinese government), a vibrant set sprung up with about two days prep.
My tricks of the trade - Alex Smith
Employ people who you can laugh with.
Pret-a-Manger makes a good substitute for catering, particularly its sausage and egg brioche. But not for more than three days.
Obey rules set by the Chinatown association. Or life will get harder. n Keep a pocket of change for parking meters.
Create a diversion to stop the public looking down your lens.
People will work harder for something 'groundbreaking'.
Costume designer Jacqueline White had probably the hardest job of all. She had to source around 10 distinct costumes, including a bright hip-hop number, a huge home-made boba tea suit, a full Victorian dress and a complete Hassidic Jewish suit.
Thankfully, Jacqueline is completely obsessed with costume so not only brought a load of her own stuff, but was happy to jump on the sewing machine to make up the shortfall. All we had to do then was shoot it.
Top movie stunt co-ordinator Jude Poyer was hired on a mates' rate and a big Chinese slapstick finale concluded a mad four-day week. Our fearless Carleen Beadle went straight on to line produce her own wedding.
Unlike, our show, I'm not sure that came in under budget. We cut it at Molinare, and with deft guidance from BBC Comedy, we delivered something very different, very funny – and definitely more fun than watching a lazy walrus.
RETHINKING THE PRODUCTION PROCESS
Carleen Beadle - Line producer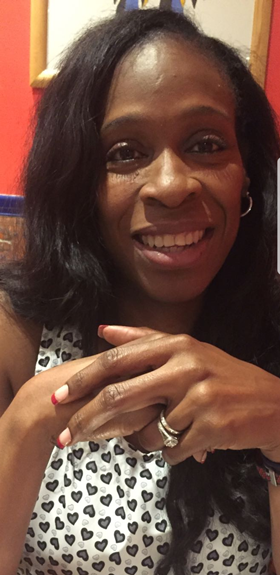 Full marks to the BBC for championing new ideas. However, with the small budgets we are given to make them a reality, we have to rethink how we go about the production process.
Filming in London gets harder every year. Production bases are becoming more scarce and there's increasing demand from high-budget drama productions, with which our little comedy cannot compete.
Not to mention the rapidly rising costs of location shooting. So on this BBC3 comedy pilot, we had to adopt a guerrilla shooting style while maintaining the rigour of professional production.
We needed to be highly portable as we decided to scrap unit bases, basing ourselves instead in rooms over pubs and in other parts of the locations we were using.
Co-operation was key. Fortunately, we had a lovely crew, so when we had production, make-up and costume all sharing the same space, there was minimal stress.
We wanted a natural hand-held look, which was just as well as we could not afford a grip. Using a Gravity 1 rig instead of a Steadicam meant we could still achieve a natural look to the walking shots.
DOWNSIZING THE SHOOT
When we shot in Chinatown, the cast had to carry their own costumes and change in the toilets of the location we were using. We reduced our equipment so it could fit into small vans that could be parked in an NCP.
We did away with the catering truck and dining bus and let Pret-a-Manger and the local pub provide our sustenance.
Technology helped us when lighting in small locations. We used LED panels to light the interiors, as they can literally be taped to the ceiling. All the crew were brilliant and worked well in unusual circumstances.