Director general keen to move BBC away from focus on linear slots
The BBC is to introduce a "hybrid" iPlayer/channel commissioning model under a radical reshuffle of its content strategy, according to Tim Davie.
The director general has indicated that the BBC is moving away from commissioning shows solely for linear channels, after Broadcast revealed last week that it is proposing to do away with channel controller roles and adopt an iPlayer-led, genre-first approach.
"What you can't do in this world is solely commission for linear," said the DG, speaking to the DCMS Committee (DCMSC) for the first time since taking on the role.
"I don't want a massive load of resources on iPlayer, alongside a massive load of resources on channels. You have to have a commissioning base that looks at content in the round."
Even traditional Sunday night drama such as A Suitable Boy will need to be looked at through the prism of iPlayer, according to Davie, as younger-skewing series like Normal People and I May Destroy You experience "vast iPlayer numbers – exceeding linear".
While stating the EPG "may be largely gone" for the under-25 age group, Davie stressed linear is "not waning to a point of irrelevance" and still has a place, pointing to genres such as news and live sport.
'Less is more'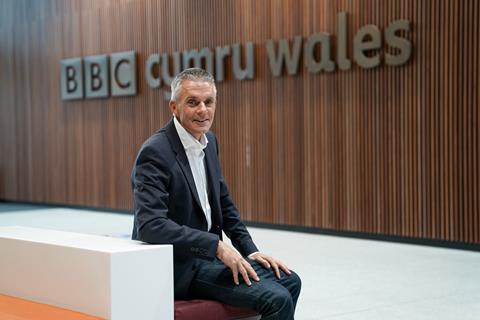 The plans dovetail with Davie's proposal to cut the corporation's hours by 20% while maintaining its overall budget, taking a 'less is more' approach to content.
Turning to youth audiences, he appeared to hint that the corporation is to dial back its specific focus on the 16-34 demographic in favour of quality content that appeals to all ages.
The BBC could cut back on its number of podcasts or online articles, he suggested, potentially doubling down on successful offerings like That Peter Crouch Podcast while ordering fewer original shows.
"Youngs remain a priority but [there is] a broader challenge," added Davie. "The BBC shouldn't just desperately try to grab young audiences as opposed to doing brilliant landmark shows like Blue Planet, which has a massive youth audience with a 90-year-old presenter.
"This is about making sure what we do in areas like news, comedy and natural history is actually relevant and based on things that interest all people."
Marathon debut
Davie was pressed during an almost four-hour-long debut committee session on issues around equal pay, regional news, prominence, systemic racism and the impact of coronavirus.
On the latter, he raised serious concerns that a second national lockdown will fundamentally reshape the sector's skills base by resulting in a freelancer exodus.
"Major drama productions are beginning to crawl back [into production] but if we had to stop EastEnders and other premium shows then you are looking at a serious loss of industry expertise," he claimed.
Davie stressed that a "massive talent drain" has been averted by shows returning to production and the government's £500m production insurance scheme.
He said the corporation needs to work more closely with small true indies as consolidation of production companies shows no sign of slowing down.
"We should be out there with the two people setting up an indie in Wales and working with them. We have to keep that supply pipe working for us."