We gained access to everyone from drugs charities to users, dealers and police in order to look at the issue from every angle, says Sacha Mirzoeff
Production company BBC Studios (Unscripted Productions)
Commissioner Jamie Balment
Duration 4 x 60 minutes (BBC3 and linear); 6 x 8-10 minutes (webisodes); 3 x shorts (Open University/BBC3)
TX TBC, BBC3; BBC1 or BBC2, November 2017
Executive producers Simon Ford; Sacha Mirzoeff
Series producer Sacha Mirzoeff
Producer/directors Xavier Alford; Bart Corpe
Film editors Angela Maddick; Colette Hodges; Rupert Troskie; Darren Flaxstone
Post-production Films @59
Editorial policy advice Su Pennington
Legal advice Paul Schaefer
Britain has a drugs problem. Bristol has a drugs problem too.
But Bristol is unusual because it acknowledges it and is proactive in trying to do something about it. It was therefore the perfect place to throw out our access net as we embarked on our trip through 'Drugsland'.
To get the information we needed, we had to speak first to the city council, the police, the NHS trusts, the multiple drug service providers, the many charities and support groups, users and even dealers to work out where we needed to point our cameras.
That is our USP. There are a lot of astonishingly intimate access series, but they are virtually always filmed with one institution. So many superb series spring to mind about police forces, ambulance services, schools and hospitals, but they seem to know when to stop with the access. We never did.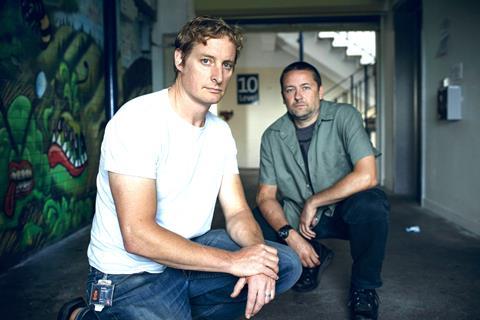 Relishing more and more, we chased access like an addict chasing a high, not knowing when to stop and what would add up to an overdose.
We might seek to obtain multipronged access but how on earth could we maintain it over the course of the filming period, which went on for well over a year? Dangerous world, this documentary business.
Six months later, we were counting track marks; not on human subjects, but on access agreements as the 'track changes' added up and the weeks spent chasing signatures from the big cheeses began to take their toll.
However, to make a compelling, rounded, non-judgemental series with compelling narratives, we needed the capacity to be everywhere in the city.
We got there and assembled the production team. But rather than being good to go, the whole process started all over again with the professionals who work with drug users every day.
Their concerns were sky high at first, and with good reason: how could it ever be in the best interest of the vulnerable people they worked with to take part? We had considered this at length and it helped that we shared some of those concerns – and still do.
Sacha Mirzoeff - My tricks of the trade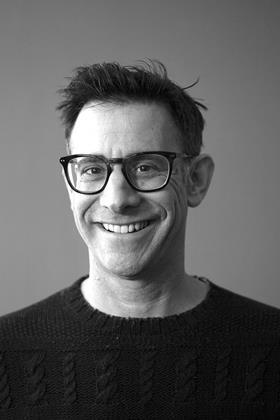 Be honest and truthful. Sounds obvious, but you'd be surprised what false promises I've heard over the years.
Be patient and persistent. Don't push it. The best things are worth waiting, and fighting, for.
Stand out from the rest. Respect where people are coming from, no matter how high or low. Listening is sometimes the least valued skill in access meetings, but for me it is the key.
Have journalistic integrity. Know what you are asking for, why you are there, what you'd ideally want to show and how you'd go about things. The facts may change a thousand times on the production journey, but access needs to start with a clear purpose.
The charm offensive is the hardest, and probably the most important, part. People need to want to work with you. The smallest things, like a cup of tea or a packet of biscuits at the right time, could swing things.
But crucially, we found some users who wanted to take part, to help others not go down their path, even if it was just one person. Things then started easing up when they persuaded the professionals on our behalf, vigorously demonstrating that they were aware of the pitfalls, had thought them through and still wanted to go ahead.
One year into the production, things were in full flow. It never felt that we were in control – there were too many highs and crashing lows to count – but we were undoubtedly getting somewhere.
We were in with heroin users, GPs, MPs, drug workers, councillors, crack heads, staff at detox centres, recreational party animals, homeless drug users, sex workers, children of ex-users, scientists, researchers, alternative psychedelic performers and peer mentors – to name but a few.
We had access to the high-level institutions and ground-level workers/users, but the murky world of the dealers took a different kind of access negotiation – one with an even lower hit rate.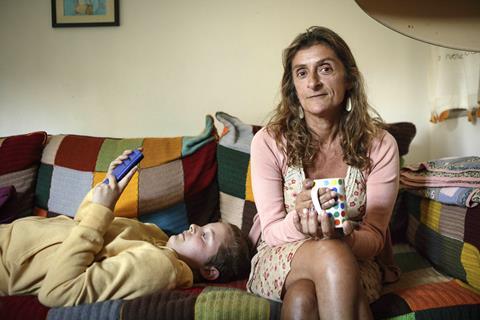 We put the word out and would arrange dubious meetings in the most unlikely of places – one surreal rendezvous in a café inside a mega DIY store felt like a scene from Breaking Bad. Sadly, but perhaps wisely, the man who had boasted about selling the finest home-produced crack was a no-show.
But bit by bit, with patience and persistence, we found people who wanted to share their story.
Whether we were talking to a chief constable or a street dealer, the same issues come up across the board. Ultimately, they wanted to know how they could trust us and whether anything negative would happen if they took part.
All of the people who feature in the finished films have seen them and are happy with them. But I wouldn't necessarily recommend anyone to experience what we've been through.
Drugsland is a one-off – unmediated by commentary, interviews or expert testimony, offering a real, dramatic, living and breathing experience for the audience about the state of the nation in relation to drugs.
The main 4 x 60-minute series will be broadcast for just one period and then never again. This is another means of protecting those who took part, and thereby gaining better access.
WORKING WITH VULNERABLE PEOPLE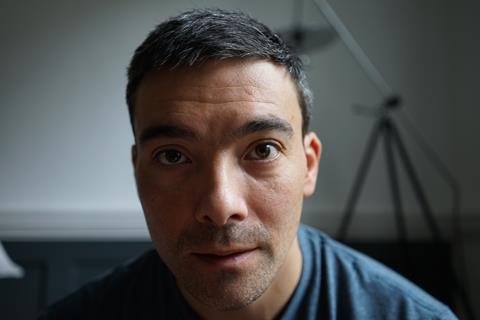 As a director, you have to ask yourself hard questions when filming anyone – but countless more when you're about to film someone injecting a snowball (a mix of heroin and crack) into the artery of their neck, knowing that a millimetre's slip could kill them.
The first question we asked before filming a vulnerable contributor was what harm it might cause in the short-and long-term. No matter how interesting or keen they were, we would usually decide it was too risky.
Street sex workers are some of the most vulnerable people in the city. Frontline organisations told us that virtually all prostitutes on the streets were funding addictions. We worked with One25, a Bristol-based charity that supports sex workers, and after months of meeting women at their drop-in, we met one person we could film.
She was disconcertingly frank about her life, but bore the scars of a lifetime of drug use. Filming with her turned out to not only be empowering for her, but gave us an unflinching and uncompromising perspective too.
PATIENCE PAYS OFF
A homeless couple who lived in a multi-storey car park and got through a thousand pounds worth of crack and heroin every week let us film them over six months. They were the most charming and lucrative beggars in town, but filming them required hours, sometimes days, of waiting. Whatever arrangements
I had made would go out the window if they were 'clucking' for a fix.
Capturing the chaos was the challenge of the series and to pull it off took four things by the bucket-load: trust, patience, honesty… and an endless supply of coffee (or any other legal alternatives to a snowball).