Filming in an isolated community where the emergency services work closely together gave us a unique take on the blue-light format, says Tom Cara
Production company Red Sky Productions
Commissioner Jo Street
Length 10 x 45 minutes
TX 9.15am, weekdays, BBC1 from 4 December
Executive producers: Jane Robinson, Ross Harper (Red Sky); Helen Munson (BBC)
Shooting producer/directors Steven Todd; Iain Robson
Series producer Tom Cara
Production manager David Hepburn
Head of production Pamela Nelson
Development producer Rosy Marshall-McCrae
Offline editors Chris Travis; Dan Simmonds
Post house Arteus
Daytime audiences love a blue-light show. The challenge of making a new one is to deliver all the drama but also plenty of difference.
With access to Britain's most remote hospital – the Gilbert Bain on Shetland – we knew we had something special. Thankfully, the BBC agreed and we secured one of our first commissions as a new company. Now we just had to make it.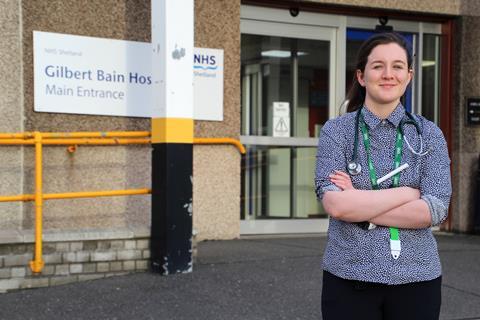 Medics on Shetland have a more varied workload than their colleagues in any other place in the UK. It's one of the few places where everyone can turn their hand to anything – and there's nowhere else where so many emergency services have to work so closely together.
It's not unusual for the RNLI, coastguard helicopter, coastguard rope team, airport fire services, ambulance paramedics, ferry workers, police and the doctors and nurses in A&E to be involved in a single rescue.
We had to get buy-in from every one of them to tell the story of what happens when things go wrong 226 miles from the nearest major hospital on the mainland.
"We were determined to capture a true sense of the community as well as the stunning scenery"
Tom Cara, series producer
Shetlanders, as we discovered, are not just a hardy bunch, but incredibly welcoming, too. The access they gave us was fantastic – as was the archipelago itself. We were determined to capture a true sense of the community as well as the stunning scenery.
We left our base in Glasgow and drove to Aberdeen. After a 14-and-ahalf- hour ferry journey via Orkney, we arrived in Lerwick, the Shetland Islands' main port, 20 hours later. To put this trip in perspective, Red Sky had a shoot in rural Mexico at the same time – and that crew arrived before we did.
Tom Cara - My tricks of the trade
Hire good people and let them get on with their jobs – nobody good is improved by being micromanaged.
Hiring happy people will make the series better.
Discontent is contagious and can ruin a production.
Identify the people who don't want to be filmed and don't film them. Then you don't have to ruin your film with horrible blurring.
We'd made a decision not to film for the first week in Shetland as we wanted to get to know the staff at the hospital and take time to meet those we knew we would come across later in our stay – lifeboat or helicopter teams don't have time for introductions and a chat during emergency rescues.
We spent a lot of time in A&E drinking tea and discovered that nurses know everything (we suspected that doctors also know this).
We also used that first week to get to know the geography of the islands and shoot B-roll. We went to the very north of Unst, the UK's most northerly island, and filmed the Viking festival.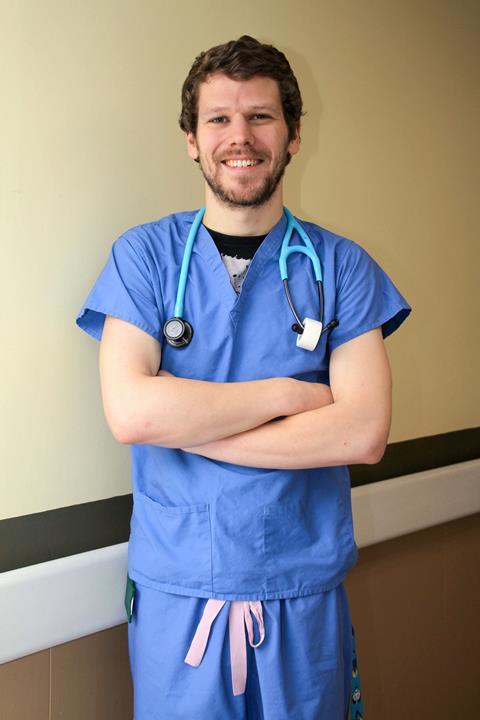 We filmed as many GVs and as much nature as we could – puffins, whales, dolphins, orcas, Shetland ponies. And we learned that Arctic terns peck you really hard on the head if you walk near their nests.
As we went along, we also learned about how the medics work in Shetland. It's always very quiet until it suddenly gets busy – but if you ever remark on it being quiet, all the staff will glare at you (they're a superstitious bunch).
Nothing brings an ambulance tearing into A&E quicker than a director saying: "How quiet it is tonight."
We learned that the 24/7 on-call phone will only ring when you're in the shower or have just turned the light out at the end of a 12-hour day, and conversely we experienced the frustration of waiting in an A&E department for eight hours when nobody comes in.
But it's extremely impressive seeing a small team manage four serious cases simultaneously. On top of that, we learned that the nurses in Shetland are fantastic bakers – we all put on about a stone in weight.
Isolated community
First-rate care is a result of medics having not only the expertise to treat people but also taking the time to give that care, and that's what makes Shetland's staff really special.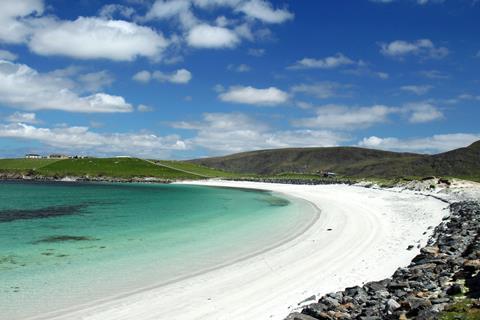 Even if you live in the UK's most isolated community, you can still rely on the coastguard helicopters to get you to a hospital if you fall and break your leg. One other thing we discovered was that helicopters throw up lots of stones when they land – we had to look after our camera lenses.
Another thing we found was that sea kayaking is harder than you might think. The water around Shetland may look like the Caribbean, but it doesn't feel like it.
Above all, we came away knowing how amazing the NHS is and how heroic its staff are. We learned that small can be beautiful, that remote doesn't mean unwelcoming – and that we all want to go back.
PUTTING THE CONTRIBUTORS AT EASE
Steven Todd - Shooting producer/director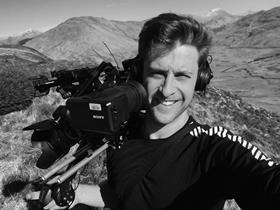 This series was filmed on Sony FS7, PMW 200, Canon 5D and GoPro cameras. We had two shooters covering different aspects of hospital and island life.
Mounting GoPros in staff locations helped capture plenty of light moments, which were absolute gold-dust as a lot of what goes on is obviously serious.
A&E could be quiet, and those periods were spent just getting to know people rather than rolling every second. Deciding when to lift the camera and start recording was a difficult judgement call.
BUILDING TRUST
My production manager would kill me for admitting this, but I would always let contributors hold the camera and have a go so they would see it wasn't some scary device.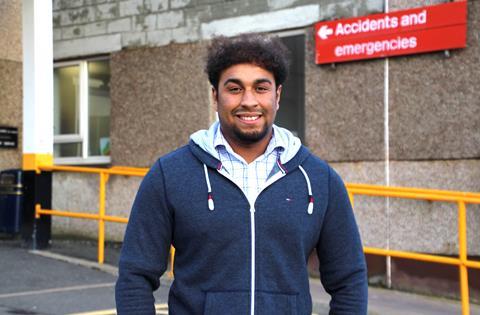 I found that if they understood a bit about how it works and what my role entailed, they were quicker to accept my presence. They were also more open when I asked about their roles since they already knew a bit about mine.
It might sound obvious, but these small things help people trust you so that when you ask them something sensitive, they are more inclined to open up. They'll also feel comfortable laughing in front of you.
Filming lighthearted moments and getting a real sense of character can be difficult; it's far easier to film serious medical processes. Taking a relaxed approach to ob doc is important – without the character and trust, you have very little.