Tim Davie warns government deal will result in fewer programmes and services
The licence fee freeze will leave the BBC with a shortfall of £285m in 2027/28, with a direct impact on output, Tim Davie has warned.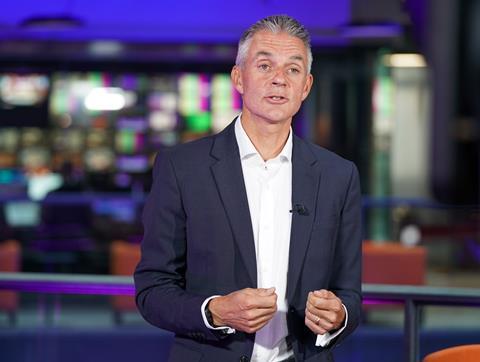 Appearing on the Today programme, Davie said that the BBC has estimated that by the end of 2027, the BBC will generate income of around £4.2bn from the licence fee as a result of the freeze imposed by the government over the next two years.
The shortfall amounts to around half of BBC2's current annual budget.
"Inevitably, if you don't have £285 million you will get less services and programmes," he said and while he declined to reveal what areas could be affected "everything is on the agenda".
More licence fee news
Davie said that the BBC has already made "very good progress" in cutting costs that don't affect licence fee payers, including staff cuts under its £1bn five-year savings programme which followed "decades of below inflation demands on its funding".
In response to a question as to what would be lost were the licence fee model to be replaced with a subscription model in the longer term, Davie said that as a profit-seeking commercial operation, the BBC would "not do what it does today".
"There are moments when a simple commercial model appeals to people in the BBC," he said. "But the truth is we have built incredible creative industries here in the UK and we have got a universal broadcaster that is admired around the world and that is because it serves all the British public. The principal of universality is absolutely the debate here."
He added: "If we want a universal public service media organisation at the heart of our creative economy, which has served us incredibly well, we have to support a publicly backed and not fully commercialised BBC."