Series producer Gareth Davis on working in harmony to hit the right note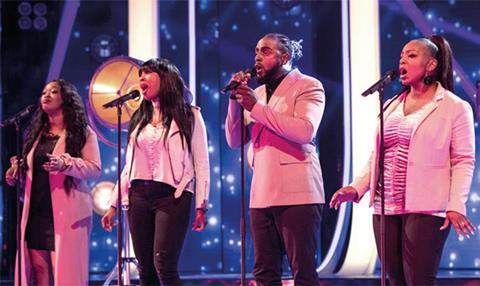 Production company Tuesday's Child TV
Commissioner Jo Wallace
Length 6 x 60 minutes
TX 7.15pm, 17 June, BBC1
Director Chris Power
Executive producer Karen Smith
Series producer Gareth Davies
Post house Suite
When I heard that Tuesday's Child was in the running to make a new 'choir show' for Saturday nights on BBC1, I jumped at the chance to join in. I've sung in choirs all my life, so it was the perfect passion project for me.
After sport, choir singing is the biggest participation activity in the UK, with more than 3 million people taking part. Choirs (or 'vocal groups', as most like to be called) come in all shapes and sizes and sing all types of music. We wanted Pitch Battle to reflect this – and to show choirs in a new, contemporary and exciting light.
So we threw out the 'how to do choirs on TV' rulebook. We banned on-stage stand mics (sorry, sound department), steel risers and traditional backing tracks.
In marched a live band, around 100 hand-held mics, a team of choreographers, concept creatives, arrangers and a 360-degree set with enough LED screens to put the Las Vegas Strip in the shade.
Nationwide auditions
The idea for the show came from Tuesday's Child managing director Karen Smith and her development team.
The Pitch Perfect movies had been the inspiration, so Karen jetted off to San Francisco to woo their musical director, Deke Sharon. He came on board as series music director and became our self-appointed cheerleader – a man whose opening gambit to the groups was: "This show is going to change the world." No pressure there…
We held nationwide auditions to find the nation's 30 best groups – from country bands and a cappella groups to gospel and show choirs.
All we had to do was spot the groups with the most potential, unearth the incredible soloists and ensure we had a wide variety of musical genres to cast six different groups in each show.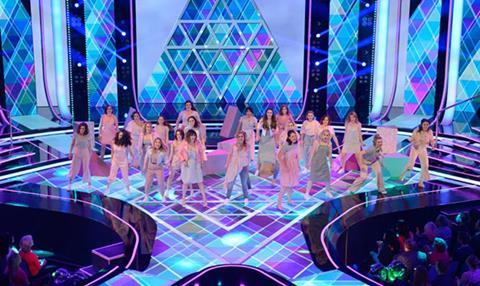 It was a big challenge for the groups too – on top of developing their performance skills, they had multiple tracks to perfect. But they threw themselves into it and were soon ready for battle.
Audiences expect a high level of performance and we were determined that Pitch Battle would be a celebration of great music performed in a way never seen before on British TV.
Eschewing the traditional VT/performance/judges comments format, each show is instead packed full of music. We had to arrange and rehearse around 42 tracks per episode, all in multiple-part harmony.
My desk was piled high with sheet music – this was a dream come true. Groups sent us videos of their rehearsals so we could keep a close eye on their progress.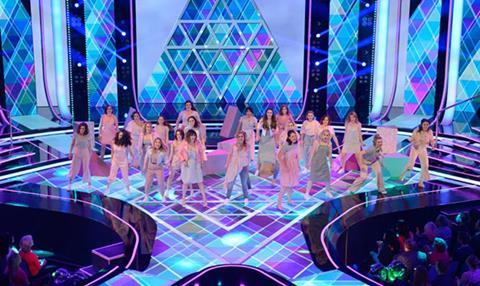 I scrutinised every bar, chord, note and phrase for all 210 songs, which included showstoppers, themed riff-offs, solo battles and the final battle, and fed back notes to the groups and our team of arrangers.
Adding in a live band was no easy feat as most groups rehearse around a piano – but what's a music show without live music? With each singer given a hand-held mic, we had to sound-check on camera.
Getting the judging panel right was hugely important – they had to be musically credible. Gareth Malone was ready for some BBC1 showbiz sparkle and former choir-girl and international pop star Kelis brought her milkshake to the mix.
Gareth Davies - My tricks of the trade
Having nice people around is just as important as good ones.
Never be afraid to challenge convention - just because it's not been done before doesn't mean it can't be done.
Leave the office at a reasonable hour if you can. A burnt-out team is never a happy or a creative one. And the late nights are less painful…
If you're passionate about the show, hopefully it'll be infectious.
The night before the first record we booked a dinner for the judges, Deke, our host Mel Giedroyc, producers and commissioner Jo Wallace to cement our on-screen chemistry – some showbiz magic happened and everyone clicked.
Gareth said it was the most pressured dinner he's ever had – but the foundations for a great judging duo were laid.
The heart of singing in a choir is 'togetherness', sharing something with your friends – it's not about personal glory or a million-pound record deal. That's the tone we set in the studio and that we hope will come across on screen.
Pitch Battle sounds like a fierce contest – but really the only fierce thing was the singing, especially in the battles. Fingers crossed that the nation is ready for the warmth, humour and drama of high-octane choral combat this summer.
SET DESIGN LIGHTS UP THE SHOW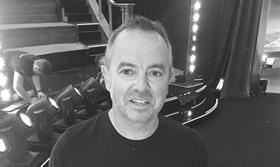 Rudi Thackray, set designer
In their initial brief, the team wanted the set to be able to animate with their format points – the final decision moment of the superstar singing judge being the key one.
Focusing on that point, it felt natural to create an LED pathway that would allow the judge to be the focus. I then took this to the next level and joined up the four corners of the set with further LED products.
For example, all of the floor LED lines join up with the screen and linear LED products to travel up and over into the roof and then back down to the far end of the set and back into the floor.
One of the challenges was to create a seamless LED floor that changes direction and travels down two separate pathways, split to allow a judges' desk position.
We also wanted to give the performers a real auditorium in which to perform, so we kept their stage lower than the judges and added two tiers of audience balcony.
These balconies were also home to the house band and connected them with staircases to allow the artists to make use of all areas of this 360-degree set. The balconies took a 500-strong audience, which creates a big atmosphere.
BIG CHALLENGES
Another component of the set was the main LED wall. We wanted to move away from a simple, single-screen backdrop.
Our executive producer Karen Smith was keen to give it some structure and break it up into something more interesting. So rather than a central entrance, we created off-set towers of screens to allow large groups of people to fl ow through and onto the set.
All of these ideas led to some big structural and design challenges. These were all overcome by Stage One, which built the set within five weeks.
As an industry, we're all used to quick turnarounds, but this was an especially big and exciting challenge.