The creative team behind BBC1 drama on the influence of Netflix's When They See Us and the 'unifying force' of the George Floyd protests
The creators of BBC1 Windrush drama Sitting in Limbo are hoping it can have a similar impact to Netflix's When They See Us in awakening the nation to issues of systemic racism.
Left Bank Pictures' 90-minute film is the debut writing project from Stephen S Thompson, whose brother Anthony Bryan – one of the central Windrush scandal figures – is the protagonist.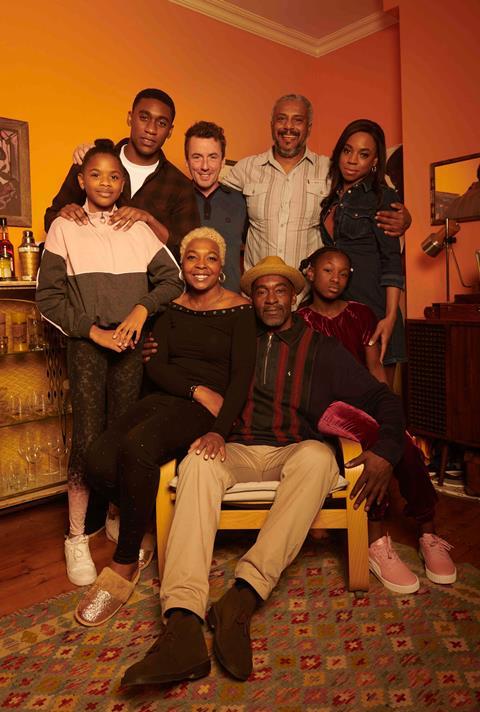 Thompson toyed with the idea of writing about his brother's experiences in a novel or creating a documentary before settling on drama as this would appeal to a wider audience and fit in better with the wider 'Windrush canon'.
Along with the film's director Stella Corradi, he cited the impact of Ava DuVernay's depiction of the story of New York's 'Central Park Five' through four harrowing episodes.
"Drama has the potential to reach a hell of a lot of people and I think this can have a long-lasting legacy," Thompson told Broadcast.
"Audiences can switch off from a doc and even though Amelia Gentleman's [Guardian journalist] book about Windrush is terrific, it is still an analytical and journalistic overview – whereas Sitting in Limbo tells the story from inside-out and puts the audience in my brother's shoes."
He also pointed to the timing of Sitting in Limbo's TX in the wake of widespread protests in the US over the killing of George Floyd by a Minneapolis police officer.
"I was concerned that the drama would get a bit lost behind coronavirus but George Floyd is a meaningful and unifying force – it's the only thing to have pushed corona off the mainstream news."
While hoping that the film can have an influence on the likes of law-and-policy-makers, Thompson stressed that he first and foremost wants people to think 'that was a banging TV drama'.
"I was concerned that the drama would get a bit lost behind coronavirus but George Floyd has been a meaningful and unifying force"


Stephen S Thompson
Corradi, who directed episodes of BBC2's Trigonometry, also cited the social and emotional impacts of When They See Us as inspiration.
"Some of us knew the facts about the Central Park Five but have you ever connected with a story like that?", she posited, speaking alongside Thompson.
"We really hope this drama can stir things within people – or at least start a conversation."
Having moved to the UK in 1965 when he was eight, protagonist Bryan only realised there was no record of his being a citizen when attempting to visit his elderly mother in Jamaica in 2016.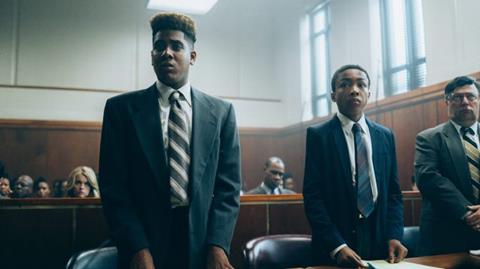 Forced to leave his job, he became unable to obtain benefits and was twice detained in immigration centres after being misclassified as an illegal immigrant.
He has since received an apology after the Home Office realised its error.
Bryan, who also featured in David Olusoga's BBC2 Windrush doc The Unwanted, is played by The Bill actor Patrick Robinson, with Save Me's Nadine Marshall portraying his wife Janet.
Personal connections
The drama was initially conceived as a multi-episode series examining various precincts, akin to BBC1's Three Girls, but Thompson felt it was getting "unwieldy" and would lose its intimacy. Meanwhile, the BBC was keen for singles.
For his debut TV drama project, the novelist and editor had to adapt quickly to churning out scripts at speed and being careful not to include too much detail.
Bryan acted as a "backstop" throughout the writing process, helping Thompson with any factual gaps but allowing him free rein to insert emotion into the drama.
"Where I felt there were emotive gaps where my brother wasn't willing to help, we filled them in ourselves using artistic licence," added Thompson. "We had lots of light-hearted conversations about how Anthony would react in any given situation, like chatting with his mates and stuff."
Corradi, who directed Channel 4's Bafta-nominated single Through the Gates, was attracted to the project by Bryan's "integrity and lack of hostility" even after his treatment at the hands of his own government.
"I didn't even realise Stephen was Anthony's brother when I first read the script but it was just so genuine," she said.
The entire cast and crew had some personal connection to the story, whether that be via immigrant parents or grandparents, or having themselves been through the Home Office's gruelling Visa process.
"So there was no 'us-and-them' mentality," added Corradi. "We were really able to put ourselves in the family's shoes."
Sitting in Limbo will TX on BBC1 on Monday 8 June at 8.30pm