BBC, ITV Studios and TripleC DANC offer 15 production places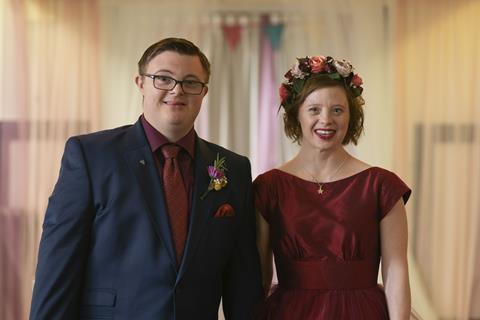 The BBC, ITV Studios and TripleC Disabled Artists Networking Community (DANC) are offering disabled, deaf, autistic and neurodivergent people production training on Peter Bowker's The A-Word spin-off Ralph and Katie.
The six-month HETV Remote Trainee Programme, starting in mid-February, will offer 15 applicants the opportunity to work behind-the-scenes on the 6 x 30-minute series about the two Down's Syndrome titular characters, who were married in the third series of The A Word.
The series is being produced by ITV Studios and Keshet Productions in association with Tiger Aspect Productions.
Participants in the programme, which will take place remotely, will be given access to key documents from pre-production to the final edit. They will also take part in fortnightly Zoom meetings with heads of departments to discuss scripts, location scouting, scheduling, budgeting, set design, and wardrobe.
The training opportunity is for deaf, disabled, autistic and neurodivergent applicants who are over 18 and at an early stage in their career, and may have TV credits or relevant transferable skills gained in other sectors. The programme will be prioritising Manchester and north west-based applicants for some of the places, while DANC will facilitate access and support applicants throughout the process.
The BBC is making efforts to boost its on and off screen disability representation, with Ralph and Katie co-written by five disabled writers, chosen as part of a BBC Writersroom scheme. They are actor and activist Genevieve Barr, Amy Trigg, Annalisa Dinnella, Tom Wentworth and Lizzie Watson.
The corporation is also airing a series of shows commemorating 25 years since the passing of the Disability Discrimination Act.
Interested applicants should email applications.tripleC@gmail.com with HETV in the heading by 17 January. Audio or video applications are also welcomed in English and BSL.