The Newswatch host's case is not just about gender equality. It questions what value the BBC places on journalism, says her predecessor Raymond Snoddy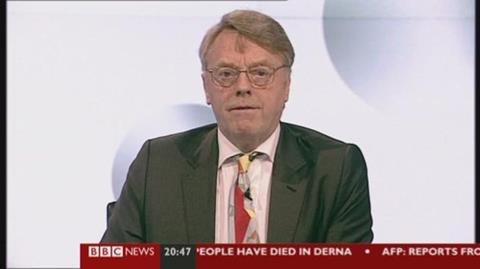 As a committed supporter of equal pay for equivalent work at the BBC or anywhere else, it is embarrassing to inadvertently be a possible barrier to Samira Ahmed winning lots of back pay from the corporation.
Ahmed, who has been presenter of the BBC's accountability programme Newswatch for the past seven years, is involved in a high-profile equal pay case based on the fact that Jeremy Vine received nearly seven times more than her for presenting Points Of View. Both programmes last 15 minutes and are designed to highlight the opinions of viewers.
The allegation is that the BBC is guilty of gender discrimination – that Vine, the man, received £3,000 a programme and Ahmed, the woman, only £440.
There is one problem. As founding presenter of Newswatch, which takes up viewer complaints about BBC television news, I was also paid £440 a programme.
When she took over in 2012, Ahmed, a distinguished BBC journalist, was paid exactly the same, although the fee did rise modestly in subsequent years.
At the superficial level, it must therefore be difficult to argue this is just obvious gender discrimination. A subsidiary argument that women have to spend more time in make-up and therefore should receive more, hardly changes that.
Scratch the surface, however, and there is another equally fundamental issue – how serious journalism is valued compared with 'entertainment'.
Is the BBC saying that a serious trained journalist of either sex doing a difficult job is worth six or seven times less than someone who can sprinkle a little entertainment over their profile?
It is the BBC's case that Points Of View is a lighthearted entertainment programme that requires a prominent presenter to be 'the audience's friend'.
Newswatch, which is commissioned by the BBC News channel, is in contrast, a 'serious programme' that needs a trained, serious news journalist, not a presenter with broad audience appeal.
Ahmed has described presenting Newswatch as difficult and challenging. She is right. Getting BBC executives to admit that anything the BBC ever does is less than perfect – or even turn up to engage with viewers – is indeed tough.
After interviewing one, now former, senior BBC news executive, my Newswatch editor was told it might be a good idea to find a new presenter because the questioning had been too aggressive.
So, let's get this straight. Is the BBC saying that a serious trained journalist of either sex doing a difficult job is worth six or seven times less than someone who can sprinkle a little entertainment over their profile?
In fact, Vine has been a serious journalist for much of his career and can only lay claim to the entertainment mantle, and the greater visibility that goes with it, largely because he appeared on Strictly Come Dancing. Ahmed's only mistake may have been not going for dancing lessons.
Seriously, Vine has also been on more prominent programmes for many years than Ahmed and, as a result, has accumulated a greater public persona. Yet there is also a hangover from the past that does discriminate against women. For many years, men were near automatic candidates for top broadcasting jobs. When they move on, agents can go to work on increasing already high salaries.
That is changing, but not quickly enough to help Samira Ahmed. She may not be entitled to the £693,245 she is seeking but the gap between £3,000 and £440 separating two qualified professionals is too great and the employment tribunal should award her compensation.
If she succeeds, it would have serious implications for how the BBC values on-screen journalists compared with entertainers in future.
The BBC insists this case has nothing to do with gender. Does this mean that I too have been seriously underpaid for my eight years as a serious, trained news journalist presenting a serious programme – Newswatch?
Time to call the lawyers? Very tempting, but probably not.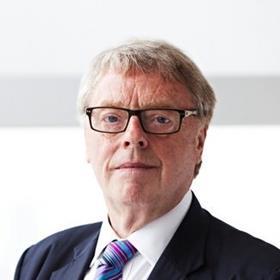 Raymond Snoddy is a media consultant and former presenter of Newswatch