BBC Worldwide chief executive Tim Davie has hit back at claims made by ITV boss Adam Crozier that its entire portfolio of international channels is loss-making.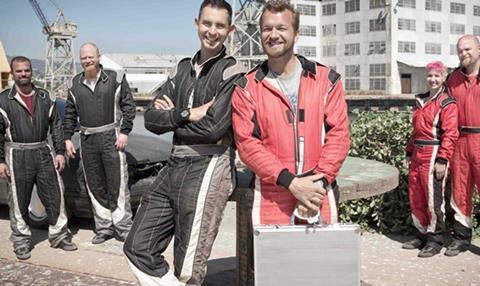 The head of the BBC's commercial arm wrote to MPs after an appearance by chief executive Crozier at a Department of Culture, Media and Sports committee hearing in December.
Davie's letter revealed that BBCW's channels division, which includes over 40 channel feeds across 123 territories, turned over £357m in 2014/15 and generated £63m in profits, a margin of 18%.
BBCW changed the way that it recorded its results after restructuring along regional lines in 2013. The last time that it broke down its results by business area, in 2012/13, its channels business reported revenues of £369m, with profits of £49.8m, a 13% margin.
The figures, which are not externally audited, include its joint-venture share of UKTV. The British-based broadcaster recorded total revenues of £283m for 2014.
In his appearance in front of a DCMS committee last month, Crozier said the BBC was on a global "mission creep" and questioned whether it should be operating television stations globally.
"If you look at BBC Worldwide's operations, if you look at all of their channels businesses, the truth is that all of them lose money, other than UKTV here in the UK. There's a real question of what kind of return are they really making from this public investment," he said.
"There might be a much smarter way of doing things rather than the route that they've currently gone down, which is more about mission creep and being a broadcaster all over the world. I don't think they necessarily need to be that. I think they'd make a great deal more money and higher margins if they just sold their programmes around the world."
Subsequently, Davie wrote to the committee: "Contrary to the evidence given by ITV to the committee, we operate a profitable owned and operated channels business outside of the UK."
BBCW finances
Davie's written evidence also showed that BBCW's production & formats business and its distribution division had increased revenues since 2012/13 but struggled with profit margins.
The production & formats arm, which is responsible for shows including Dancing with the Stars for US net ABC and HBO remake Getting On, recorded revenues of £162m with profits of £12m (£20m adjusted for high-end tax relief). This was up from £151m, with profits of £12m, in 2012/13.
Its sales & distribution division, which is responsible for selling BBC-produced and third party shows to broadcasters around the world, reported revenues of £345m compared to £312m in 2012/13. However, profits fell from £79m to £62m in the same period.
The company's consumer products division, which oversees its struggling DVD business, saw revenues drop from £182m to £124m in the two year period, with profits falling from £39m to £6m.
Davie added: "On profit margins, I would like to reiterate that BBC Worldwide's most important measure of success is the level of sustainable returns to the BBC. That said, BBC Worldwide's profit margin on sales & distribution and channels businesses us at a comparable level to other similar businesses."
BBCW is expected to start reporting its annual figures by business area as well as region as part of a wide-ranging deal between the BBC and Pact over the launch of BBC Studios.