The Singer Takes It All was the entertainment show that placed 100% control in the audience's hands.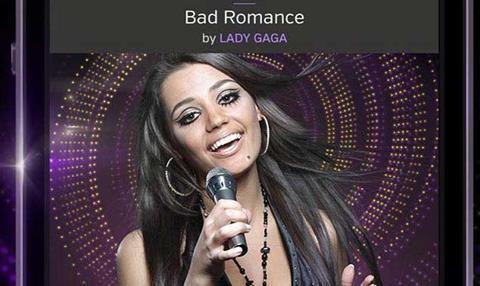 Its app was inextricably linked to the show itself, from submitting audition videos to the live voting that had a real-time impact on screen.
Using the app's Recording Studio, users could choose from more than 250 songs to perform and record. Chunk's recording and video karaoke technology enabled the user to stream backing tracks with synchronised lyrics, and mix the backing track and recording. Almost 10,000 performances were uploaded by the public and, on average, viewers watched and voted on 52 videos.
During the show itself, more than 100,000 votes were cast per episode, peaking with 2.4 million in one show. After each vote, viewers were immediately presented with the next hopeful.
The show also made use of social media, enabling performers to share their videos on Facebook and Twitter to campaign for their followers' votes.
The judges were impressed by how seamlessly this all fitted together. "The digital element was integral to the TV production and offered a truly immersive experience for the viewer," marvelled one.
Another praised the team for putting "digital and interactivity at the heart of the project – with excellent execution too".
Shortlisted
BBC Live
BBC
Launched for the Winter Olympics, BBC Live covered more than 40 major events, including Glastonbury, Wimbledon, the World Cup, the Scottish Referendum and Autumnwatch. Offering on-demand highlights, alternative streams, live blogs, user-generated content and real-time voting, this flexible technology has become an integral part of viewers' engagement with the corporation's live event coverage.
Cucumber, Banana and Tofu
Red Production and Rocket for Channel 4
Russell T Davies' C4 drama Cucumber arrived with two brand extensions in tow. E4's half-hour drama anthology Banana followed immediately after each episode, telling stories about a broader spectrum of gay experiences. After that came weekly web doc Tofu, featuring stars from the show plus members of the public. All this plus a smattering of web extras including a one-off drama short from Davies himself.
Don't Stop The Music
Fresh One Productions and Rocket for Channel 4
This multiplatform campaign combined a primetime TV show with web and social media to help secure musical instruments for schools. This 'instrument amnesty', supported by the likes of Paul McCartney, Jessie J and Tom Jones, generated more than 7,000 donations over six weeks, giving more than 10,000 schoolchildren access to an instrument.
Leaders Live
ITV News for itv.com/news and Bite News
Ahead of the election, ITV News collaborated with youth engagement organisation Bite The Ballot on a drive to get young voters to quiz the party leaders in a live streamed debate. Leaving no social media opportunity unturned, and harnessing the followings of celebrities from Jamal Edwards to Eliza Doolittle, it attracted more than 100 million page impressions and secured more than 130,000 live viewers in the UK and beyond.
The Voice UK
Wall to Wall for BBC One
The Saturday night entertainment show's dedicated app offered voting for the first time, and was the first BBC app to allow viewers to download tracks. On top of existing users, it was downloaded 886,000 times during the series. Elsewhere, a new YouTube channel attracted 100,000 subscribers within eight weeks of launch and other BBC platforms, including iPlayer and CBBC, hosted behind-the-scenes content.