Second annual Broadcast survey of TV's leading employers.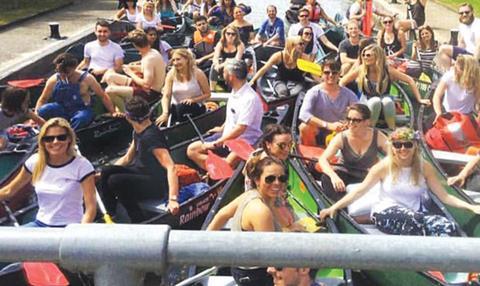 BEST INDIES (alphabetical order)
This organisation treats me like a person, not a number" is one of the views that divide the Best Places to Work in TV from those that have missed out on a place in our top 20.
At a time of unrest and uncertainty, both within TV and more broadly in society, clarity of role and respect are what people value most: 97% of respondents said they agreed "somewhat" or "strongly" with the above statement when it came to their company, compared with 77% of non-qualifiers.
And 97% responded positively to the question of whether individuals had confidence in their leaders, and whether their bosses cared about staff wellbeing. A similar proportion also said they were willing to put in "extra effort" to help their company succeed.
As our second annual survey of TV's leading employers shows, everyone benefits if goodwill flows both ways.
Our 20 Best Places To Work are serious about spotting and training talent, sharing knowledge and accommodating staff 's requests for secondments and flexible working – but realistic that these valuable staff may well benefit from moving elsewhere (with the assurance that the door remains open).
True, some areas remain challenging, to say the least – satisfaction with pay and training, for example, is down year on year, from a 72% average to 66%, and the gap between the Best Places To Work and the near-misses is narrowing in this area.
But the mix of companies on our list is an encouraging sign of TV's vitality and ability to keep reinventing itself.
Two of the companies in the top three, Knickerbockerglory (first place) and Hungry Bear Media (third) are relatively new players – six and two years old respectively – and both benefit from leaders who have been through the mill at a number of other producers.
Knickerbockerglory managing director Jonathan Stadlen has an insightful mission statement for the company, which operates a profit-sharing scheme for all staff: "I remember very clearly places where no one ever said 'thank you – you've done a great job'. I wanted to work in a place where that happens all the times."
For him, the formula is simple: promote from within, nurture and celebrate all collaborative success: "We have an extended family of people who have grown up together and are all pulling in the same direction when it comes to making shows."
Read on for more insight into how creative leaders get the best out of their talented teams.