"The programme was funny and educational"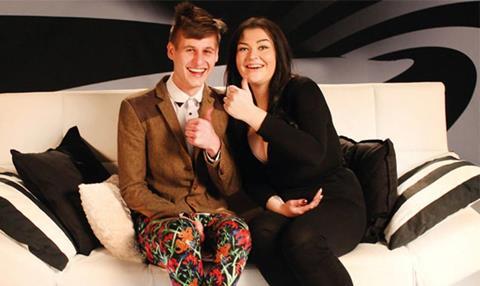 Crackit Productions for Five Star
Not many Broadcast Digital Award-winning shows have been built around advice such as 'how to safely engage in fisting', but our judges felt this post-watershed 5 Star show was both funny and educational.
The Crackit Productions' format, in which people enter a studio, ask a question about sex and receive an answer, was conceived following an alarming survey that indicated that the majority of 14-24 year-olds get their sex education from online porn.
More than 100 contributors were fi lmed over a six-week period and a compliance lawyer was on speed-dial to check that any footage of sexual acts was editorially justifiable.
Critically, it pulled in viewers who were new to the channel - nearly 2 million, including repeats - a sizeable chunk of whom were women under 34, helping to change perceptions of the brand.
The judges felt it played an important role in helping to educate youngsters about a subject that TV all too often shies away from.
"The programme was funny and educational and tackled a very important subject in a way that was hugely relatable to its target audience," said one.
Another said it brought humour and a fresh approach to some genuine public service programming.
HIGHLY COMMENDED
HATE THY NEIGHBOUR
Viceland for Viceland UK
Comedian Jamali Maddix fused documentary and comedy in this edgy travelogue in which he immersed himself in the world of hate groups, including white nationalists, black Israelites and the English Defence League.
The result is a bold, hybrid format in which Maddix recalls his experiences during six stand-up shows.
SHORTLISTED
CELEBS GO DATING
Lime Pictures for E4
The fast-turnaround stripped format pulled in an average of more than 700,000 viewers across its 20-part run.
Mainly shot using a fixed rig, locations included restaurants and bars, as well as the celebs' homes, creating a real sense of authenticity.
NEEDLES AND PINS
Viceland In-house for Viceland UK
Tattoo artist Grace Neutral travelled to Japan, New Zealand and Las Vegas after being spotted as a presenter on Vice Media style brand i-D.
Shot on a single camera, the beautifully produced series offers a counterpoint to some of the more sensationalist tattoo shows.
OBESITY: THE POST MORTEM
7 Wonder Productions and Third Street Studios for BBC Three
Government regulators and the medical community welcomed this ambitious attempt to show the effects of obesity.
New talent Dr Osborn and Carla Valentine completed the puzzle, walking viewers through the complexity and beauty of the human body.
PORTRAIT ARTIST OF THE YEAR 2017
Storyvault Films for Sky Arts

Capturing the progress of 54 artists working in a variety of mediums and styles was no easy task. With an average audience of almost 600,000, it was the channel's second biggest series to date.