Shot in two days with a stripped-back crew, using innovative production techniques, judges described the warm-hearted farce 'utterly hilarious and brilliantly executed'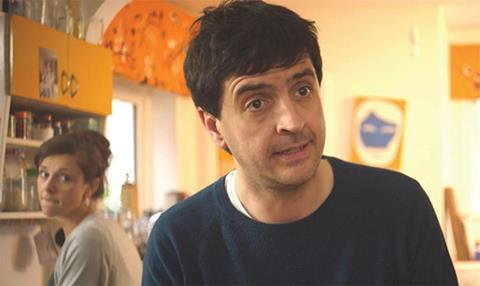 Cave Bear Productions and Tiger Aspect Productions for Sky On Demand
Sky used Christmas 2015 as an opportunity to experiment in short-form, tasking 12 comics with creating a self-contained film of no longer than 10 minutes that summed up the seasonal experience.
Our judges were convinced that Spencer Jones's warm-hearted farce was the strongest, and it prompted effusive praise: "Utterly hilarious and brilliantly executed," said one.
The short tells the story of a likeable, but ineffectual, man desperately trying to live up to his wife's expectation that he has Christmas in hand – presents, turkey, tree and everything else besides. He does not.
Most notable was the project's quirky reliance on almost silent, physical comedy, which gave the short a distinctive feel. The project was shot in two days with a stripped-back crew, using innovative production techniques.
In a scene shot in a pound store, a camera was strapped to a shopping trolley to give a POV shot of Spencer as he rushes around the shop. Designed to capture the urgency of a last-minute attempt at Christmas shopping, the shot was ramped up in post to create a frenzied, stylised sequence.
The overall season of Christmas shorts was a success, increasing the usual level of viewing of Sky's exclusive On Demand content threefold. One judge deemed Spencer Jones's Christmas the "best written, produced and acted" of the series, concluding: "I'd watch it again."
SHORTLISTED
EXTREMISTS
CTVC for TrueTube.co.uk
Shot in one day across four locations, Extremists is based on a heated confrontation between a white British racist and a British Muslim extremist. Shown extensively in schools, it is estimated that a third of a million students have seen this powerful double-hander.
FUNNY VALENTINES – NICK HELM: ELEPHANT
Happy Tramp for BBC iPlayer
Elephant was one of nine BBC iPlayer comedy shorts about love. Directed and written by Uncle's Nick Helm, in conjunction with co-star Esther Smith, it blends a mixture of improvisation and fixed dialogue to capture that awkward period faced by every 'couple' on the brink of becoming a couple. It was watched by 166,000 people within 30 days of its launch.
IS THIS THING ON?
BBC Drama Production for BBC iPlayer
Is This Thing On? is an original story that captures how the internet can help build teen alienation and isolation but also make unexpected connections. Shot with six cameras and filmed as live, the young actors used the free-flowing technique to give authentic performances based on a group of people communicating via a chat room.
LOLLY ADEFOPE'S CHRISTMAS
Merman for Sky On Demand
Another of Sky's Christmas shorts, this fi lm took a head-on look at diversity (a topic not usually associated with the festive season) through the use of a black, female Santa Claus. Writer Lolly Adefope challenged viewers as well as making them laugh, in a project shot in a shopping centre on a single day, a month before Christmas.
SLEEPING LIONS
Libra Television and David & Goliath for BBC Two Learning Zone
Six months of pre-production research with charities, agencies and experts helped make this project about child sexual abuse a compelling short film. Written by Bafta winner Neil McKay, it was shot on location in Manchester over three days at working schools and in real homes. It starred newcomers Sorcha Groundsell and Fintan Molloy.