"A soap on top form" was our judges' verdict of Emmerdale, which exuded confidence and swagger throughout the judging period.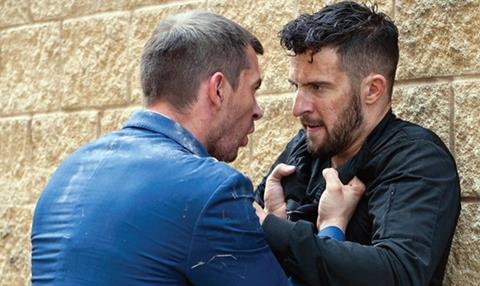 Emmerdale
ITV Studios for ITV
"A soap on top form" was our judges' verdict of Emmerdale, which exuded confidence and swagger throughout the judging period. What particularly impressed them was that the big stunt episodes, including the helicopter crash submitted for the awards, were no mere ratings-grabbers but the culmination of careful plotting and character development over the course of the year, with seeds of stories sown early paying off months later.
The nail-biting crash itself was shot with panache, with bold tracking shots and strong cinematography, but it was the drama around it that most impressed: there were storylines in the build-up that could have stood alone, and after the disaster struck, no ramification was shied away from.
This was the year when Emmerdale came good on its promise to make full use of its locations. The judges marvelled at how "liberated" the soap felt. "It makes other soap sets feel small," one remarked.
The production team made good use of online this year too, and relished the opportunity to embrace some experimental techniques. A fake farewell from the character
Ross, for example, threw viewers off the scent of his storyline – "a smart way to keep things interesting and alive," said one judge.
Another simply concluded: "It looks like the most professional of the soaps at the moment. It's doing everything it can to get it right."
Shortlisted
Casualty
BBC Cymru Wales Drama Production for BBC One
The 29th series of BBC1's medical drama built to a high-stakes finale, in which revelations of infidelity curtailed a wedding, leading to a fight that ended with an exploding boat and a missing bride and groom. The judges praised the ensemble cast and their handling of the subject of OCD, which played a key part in the escalating events.
Coronation Street
ITV Studios for ITV
It was an emotional year for the Corrie team, with Anne Kirkbride's passing prompting the soap to say goodbye to her iconic character,
Deirdre Barlow. The post-funeral showdown between family members Ken, Tracy and Peter – with more than a slight blurring of fiction and real life, including some real cast tears – was, said our judges: "Corrie at its best."
EastEnders
BBC Drama Production London for BBC One
EastEnders' 'live week' impressed the judges, including what one called "the most seamless live episode I've ever seen". For some, this had it all: strong storylines, including a sensitive handling of a still-birth, an innovative flashback episode, a "seamless engagement" of young and old characters, impressive pyrotechnics and tight writing. "Striking and engrossing, it felt more like a 'proper' grown-up drama," said one.
Holby City
BBC Drama Production London for BBC One
With a deliberately lighter tone to offset some of the darker storylines of the previous year, Holby sprung some surprises, including the return of fan favourites Michael Spencer, Ollie Valentine and Henrik Hanssen. It still tackled big issues such as bipolar disorder and poverty – and even found time to leave the hospital for a Nigerian wedding.
Hollyoaks
Lime Pictures for Channel 4
Channel 4's soap continued to push the boundaries, becoming the first to feature a leading gay character coming to terms with HIV. "The most tense show we watched," said our judges. "It told a lot with very little dialogue." Not that it lacked for action: this year, it pulled off a major train crash, with the tension ratcheted up on a single camera set up on the moving locomotive.