Pandemic coupled with death of George Floyd have had devastating effect, according to industry leaders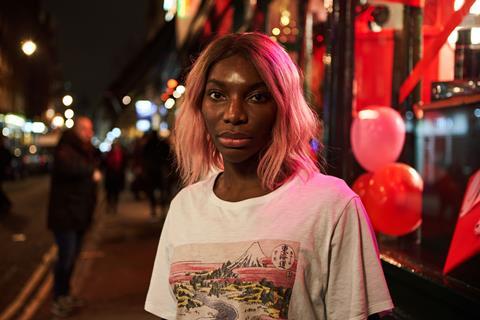 The coronavirus pandemic and death of George Floyd have combined to create a "response of collective trauma" from TV's black community, according to senior industry figures.
The Film & TV Charity chief executive Alex Pumfrey, TV Mindset founder Adeel Amini and Bectu head Philippa Childs agreed that the combined mental health impact of the tragic events has been devastating.
"We know daily racism can be a chronic stressor for our black colleagues and flashpoint events like the death of George Floyd have tipped that into a collective response of racial trauma," Pumfrey told a Bectu-organised webinar entitled Mental Health during Coronavirus in the Creative Industries.
"We recognise the acute and specific impacts this accumulation of factors is having on the black community."
Pumfrey flagged Radio 1 DJ Clara Amfo's public revelation last month that she had been unable to go into work on the Monday after Floyd's death, owing to a lack of mental strength.
In an emotional speech later that week, Amfo told listeners she had instead been "sat on my sofa crying, angry, confused… stuck at the news of yet another brutalised black body".
Amini, who has been providing support for freelancers throughout the pandemic, called for additional help for "people that are falling through the cracks within the cracks".
He was referring to black people in the industry who have been unable to get work since the pandemic struck and may be ineligible for government support.
Amini called on the broadcasters to "take responsibility and try and make things a bit easier in the interim".
"These people are proving to themselves and the world around them that they deserve to be here," he added. "That is so important for your mental health."
Bectu's Childs agreed that stronger support networks are required and that broadcasters and indies need to be "pushed to do better".
'Appalling' lack of knowledge
According to Pumfrey, there is "appallingly little known" about mental health issues specifically impacting BAME people in the UK.
"A lot of what these communities go through is incredibly insidious – isolation, marginalisation – and the biggest impact of that is poor mental health."
She was speaking a day after the launch of her charity's five-point commitment to tackling racism in the film and TV industry.
These include the launch of a Black, Asian and Minority Ethnic Community Fund, the commissioning of an independent review into the charity's existing programmes and the creation of additional platforms for under-represented communities.
Pumfrey reiterated fears that the industry will go "backwards on diversity" once the worst impacts of the pandemic are over.
"As we come out of this crisis our first priority should be making sure these people are adequately supported and enabled for the future, while also looking at the future talent pipeline."