Two Bristol-based audio post houses are both taking a leap of faith this week, with one going it alone following the sale of a partner company, and the other installing one of the first Dolby Atmos-capable dubbing theatre outside London.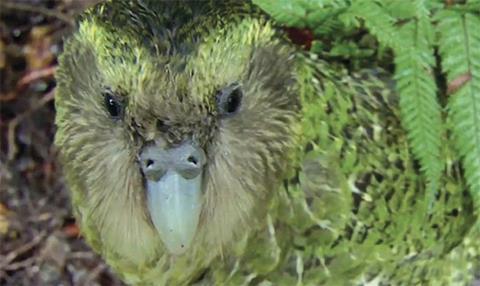 The former, Audio Uproar, previously provided audio finishing services for Big Bang Post Production, until Evolutions bought the trade and key assets of the picture post house.
Following the sale, Audio Uproar founders and dubbing mixers Matt Coster and Pete Howell, and their two sound design and tracklaying staff, will make use of two facilities in Bristol, including, in the short term, the 14 St Pauls Road facility they previously occupied with Big Bang.
Audio Uproar has worked hand-in-glove with Big Bang for the past seven years but remained a separate company and had not marketed itself by its limited company name.
Coster told Broadcast it was "important for the producers of Bristol to continue to have a choice of different facilities to go to for their audio, so we're going to carry on offering our high-quality, bespoke audio services". Current projects, including the Natural World series for the BBC, will be worked to their conclusion.
Coster and Howell were part of the team that won an Outstanding Music and Sound Emmy for BBC2's Natural World: Nature's Misfits in 2015.
Meanwhile, fellow Bristol facility Wounded Buffalo is opening a Dolby Atmos-capable dubbing theatre. Like Audio Uproar, Wounded Buffalo is renowned for its natural history work, having sound mixed, edited and track-layed series and one-offs for the BBC, National Geographic, Discovery and indies.
It also won awards including a Primetime Emmy for Outstanding Sound Editing on Frozen Planet: To The Ends Of The Earth.
Construction and installation of the new dubbing theatre, which is housed in a building adjacent to Wounded Buffalo's main studios on Hampton Lane in Bristol, took 12 months to complete, at a cost of more than £500,000. It will mainly be used by dubbing mixer Ben Peace.
Studio manager Diana Smith said: "We're pioneering Dolby Atmos in the south-west. We hope to build on our existing relationships with the TV and film industry, and also attract new clients from further afield. We hope to accommodate the growing demand for Dolby Atmos in the domestic environment, as well as for the more obvious theatrical releases."
The 214 cubic metre suite will include an Avid S6 M40 32-fader console, two Avid Pro Tools HDX2 Systems and a 5.5 metre-wide Cinemascope screen. The speaker configuration will consist of Meyer Sound speakers, including 30 HMS5s and three X800c subs.