An excellent crop of winners to celebrate the 20th anniversary of the Broadcast Awards.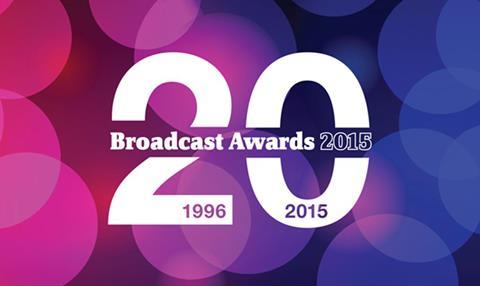 We've spent the past few months looking back at two decades of the Broadcast Awards (1996-2015) and revelling in some our favourite shows.
The fact I can still rattle off half the original Big Brother line-up and several scenes from The Office shows how influential those shows were. I hope you enjoyed voting for your favourite.
But the excellence of this year's crop of winners means they can happily stand shoulder to shoulder with those classic shows.
This was the year when baking rivalled World Cup football as the nation's biggest passion, and Sarah Lancashire, Keeley Hawes and Maggie Gyllenhaal excelled as strong female leads in three of the most uncompromising dramas.
Elsewhere, a pair of established duos were on form – Harry & Paul and Ant & Dec – while Channel 4 managed to impress with the sensitive Bedlam and irritate with the provocative Benefits Street, riling the left wing, right wing and pretty much everyone in between.
Plus BBC Three landed an impressive eight nominations and a winner in the shape of Glasgow Girls. Let's hope there are many more to come in the digital era.
Congratulations to all the nominees and thanks for your continued support. Here's to the next 20 years.
Chris Curtis is editor of Broadcast
Broadcast Awards 2015: winners in full
Best Independent Production Company
Love Productions
Best Popular Factual Programme
The Great British Bake Off
Best Original Programme: Glasgow Girls
Best Documentary Programme
Storyville: Pussy Riot – A Punk Prayer
Best Soap or Continuing Drama
EastEnders
Best Sports Programme
The Grand National 2014
Best Daytime Programme
Couples Come Dine With Me
Best Children's Programme
Operation Ouch! Goes Back In Time
Best International Programme Sales
The X Factor UK