'The judges were impressed with this sustainable, diverse production and its use of gentle storytelling to invoke joy and wonder in its young viewers'
Darrall Macqueen for Apple TV+
This live-action serialised pre-school drama follows sisters Jill and Jacky on their backyard farm full of talking animals.
Seven-year-old Levi Howden and five-year-old Kassidi Roberts bring energy and a can-do attitude to the production, which uses innovation, originality and cameras set at child's height to bring Jill and Jacky's farm to life.
The show features eight real pygmy goats, twelve chickens, a dog, a donkey and a CGI-generated duckling, as well as animatronic puppets of an alpaca and a pony.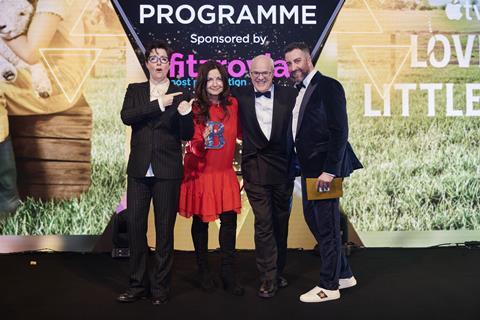 A shortage of studio space turned out to be boon for the production, as the team built an outdoor set from scratch on location at a small community farm – which was then enhanced by Green Teams UK. This left the young actors free to explore the natural beauty of their surroundings uninhibited, and produced authentic performances and interactions with the world that could not have been replicated on a sound stage.
Careful recycling, local production support and use of recycled vegetable oil-powered generators ensured Lovely Little Farm achieved the Albert Sustainable Production certificate.
The judges were impressed with this sustainable, diverse production and its use of gentle storytelling to invoke joy and wonder in its young viewers.
SHORTLISTED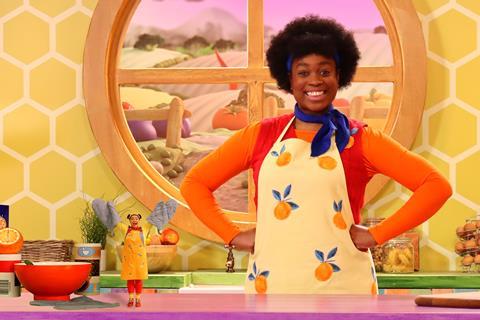 Big Cook Little Cook
Dot To Dot Productions for CBeebies
Big Cook Little Cook made a return in early 2022 after nearly 20 years off screen. The reboot built on the success of the original, with an audience share up by 56% in its slot as Big Cook (Ibinabo Jack) and her miniature companion (Courtney Bowman) showed children how to cook.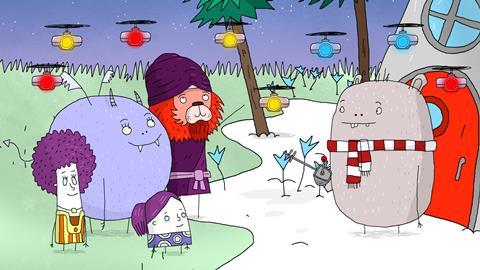 Circle Square
Wyndley Animation & Kavaleer Productions for Channel 5 Milkshake!
In this animated comedy, Vanessa the dragon helps solve everyday dilemmas for her neighbours, who include a yeti, a family of emergency service owls, musical instruments, a family of wizards, a grumpy dog, an elderly adventuring bear and a couple of talking trees.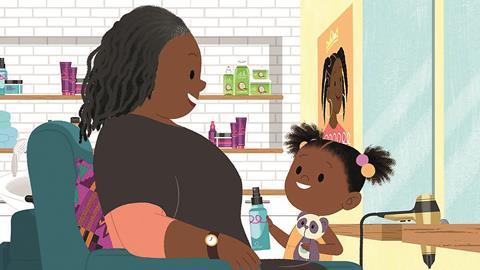 JoJo And Gran Gran
BBC Studios Kids & Family in collaboration with A Productions for CBeebies and BBC iPlayer
This life-affirming series follows the loving relationship between four-year-old JoJo and her grandmother Gran Gran through a combination of colourful animated stories and live-action inserts. It has established itself as a firm favourite with the CBeebies audience.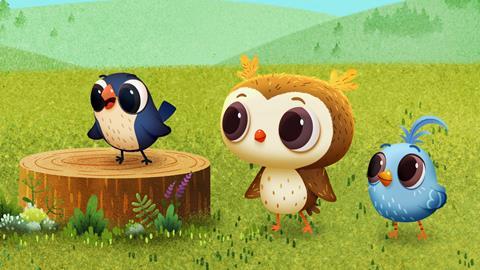 Odo
Sixteen South & Letko for Channel 5 Milkshake!
This animated show about Odo, the little owl with big ideas, aims to tackle some of the biggest issues kids are facing, demonstrating the power of positivity, self-esteem and togetherness.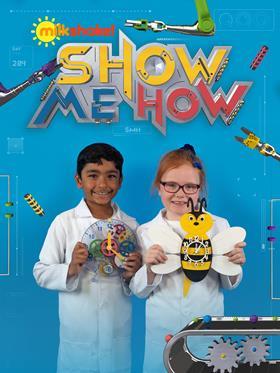 Show Me How
Entertainment One for Channel 5 Milkshake!
This innovative factual series reveals how everyday objects are produced in a fun, fresh, engaging way for a pre-school and early school audience. The series, filmed in locations across the UK, offers kids a behind-the-scenes look at the production of items including hot-air balloons, hairbrushes, bikes, bionic arms, pianos, piggy banks and boats.
Award sponsored by Fitzrovia Post