Bodyguard, Killing Eve and Love Island vie for prize at Broadcast Awards
BBC dramas Bodyguard and Killing Eve are to battle with the likes of ITV2's Love Island and Channel 4's 24 Hours in Police Custody for the Timeline TV Moment of the Year at next month's Broadcast Awards.
Broadcastnow.co.uk has drawn up a shortlist of ten moments after subscribers voted on their favourites from a longlist of 20, with the winner set to be chosen by attendees at the annual event on 6 February.
The other BBC shows on the list are the live Halloween special of BBC2's Inside No. 9, Bob Mortimer's latest shaggy dog story on BBC1 panel show Would I Lie to You and the penguins episode of David Attenborough's Dynasties.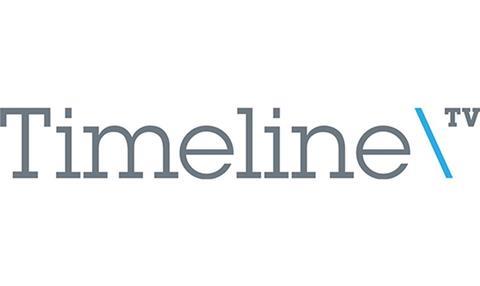 Dave's Taskmaster, Channel 5's Michael Palin in North Korea and Paul McCartney's surprise to his fans on CBS' Carpool Karaoke, shown here on Sky 1, round off the list.
Last year, BBC News took home the prize for the much-shared clip of Professor Robert Kelly's children gate-crashing his live interview on BBC World News.
Harry Hill hosts the 2019 Broadcast Awards, which take place at the Grosvenor House hotel on London's Park Lane. To see all the shortlists and to book one of the last few tables, click here
TOP 10 MOMENTS OF 2018
Bodyguard, BBC1 (World Productions) - David Budd talks down a suicide bomber on a train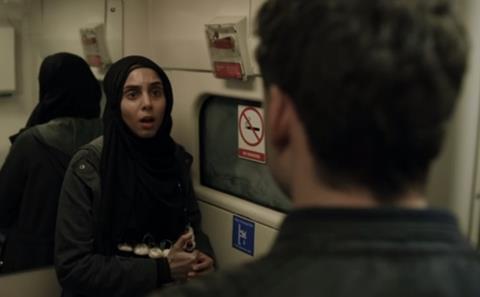 Taskmaster, Dave (Avalon) – In the 'creepiest thing' prize task, Rhod Gilbert hides in Greg Davies' wardrobe and spies on him while he sleeps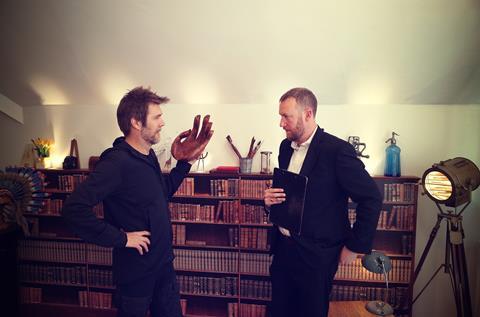 Inside No 9, BBC2 (BBC Studios) – live episode repeatedly breaks down as ghosts take over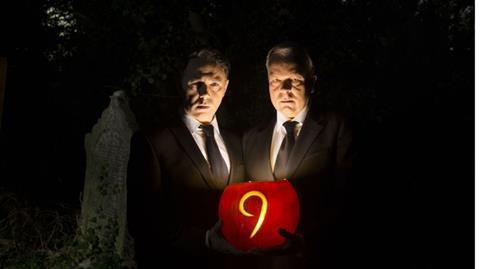 Would I Lie to You, BBC1 (Zeppotron) - Bob Mortimer convinces David Mitchell that Chris Rea taught him to crack an egg in the bath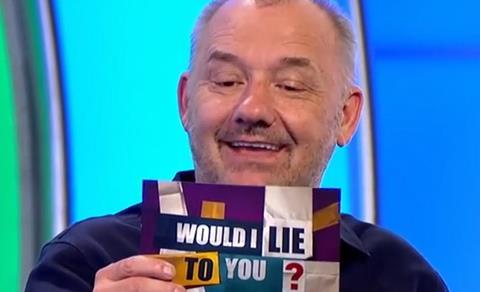 24 Hours in Police Custody, C4 (The Garden) - Corrupt copper is handcuffed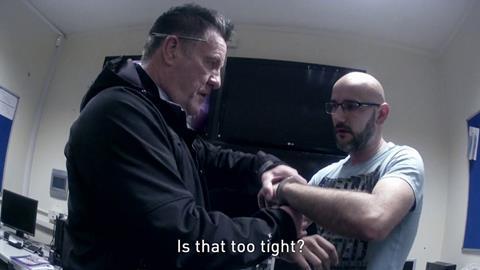 Killing Eve, BBC1 (Sid Gentle Pictures) - Villanelle breaks into Eve's kitchen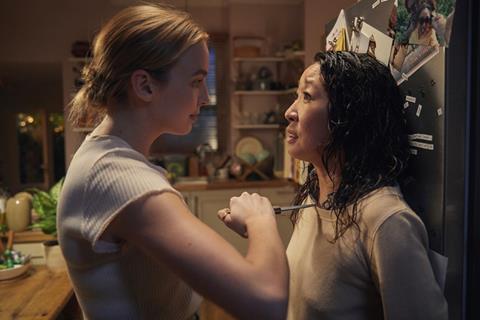 Carpool Karaoke, CBS/Sky (Fulwell 73) – Paul McCartney surprises Liverpool pub with a live gig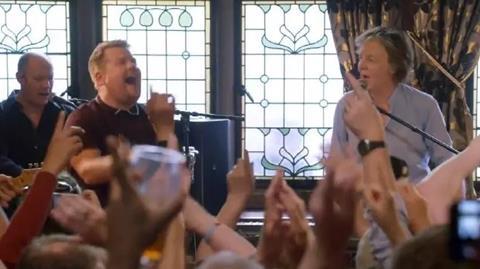 Michael Palin in North Korea, C5 (ITN Productions) - Palin wakes to the public broadcast of 'Brian Eno-esque' music across the city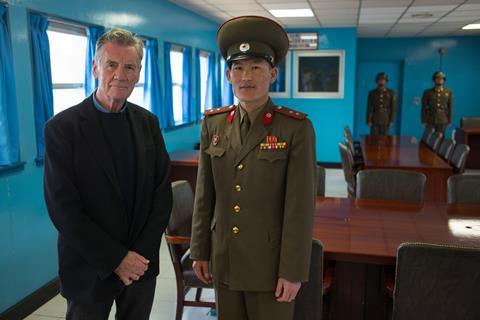 Love Island, ITV2 (ITV Studios) – Dani Dyer is shown video of her boyfriend with his ex
Dynasties, BBC1 (BBC Studios Natural History Unit) – Penguins get stuck in an ice ravine