Top international stories of the week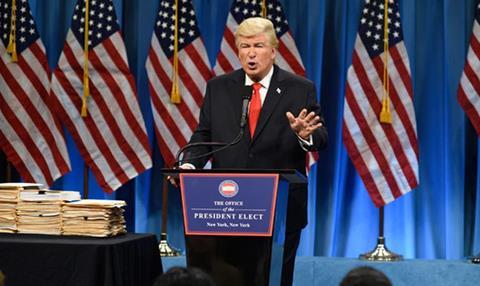 NBC sketch show Saturday Night Live is to be remade in Chinese for online platform Youku Tudou.
SNL China will serve as the flagship entertainment show in the Alibaba Group-owned portal's 2017/18 fall and winter schedule.
The format was slated for a Chinese debut following a 2015 deal between SNL boss Lorne Michaels' Broadway Video Entertainment and digital platform Sohu, but the deal later fell through.
Michael Edelstein, president of NBC Universal International Studios, told Broadcast that the Chinese remake is still in the early stages of development, adding that Youku was "the perfect partner."
"As always, the show will be true to its format with some additional twists to keep it fresh and culturally relevant for the local audience," he said.
Given the extent of SNL's political satire, it remains unclear how Youku will adhere to China's strict censorship laws, but Edelstein noted that the format will be made "relevant and suitable for a variety of audiences."
"With Youku as a home, we are confident that SNL China will be innovative and entertaining, whilst still being culturally sensitive and respectful," he said.
Edelstein added the success of the NBC series on digital platforms meant the Youku deal made sense.
"Much of SNL's content is watched online by audiences worldwide. As a leader in the digital space, Youku has the expertise to generate and maintain a hit."
Since debuting in 1975, SNL has been one of the longest-running shows in the US and is to wrap its 42nd season in May.
The show – which has been localised in ten territories, including France and Spain – has enjoyed its best ratings performance since 1994, with the US election and Donald Trump's presidency serving as a boon for ratings.
Married At First Sight heads to NZ
Controversial wedding format Married At First Sight is being remade in New Zealand after Red Arrow International struck a deal with broadcaster MediaWorks. A local version of the show, which airs on C4 in the UK, will launch on Channel 3 in December 2017. The broadcaster has also acquired the US and UK versions of the show, while the station already airs the Australian adaptation. The deal was struck by Jamie I., Red Arrow International's vice president of sales for Asia Pacific and takes the number of territories the format has been sold in to 25.
Attraction Media launches studios banner
Canada's Attraction Media has united its production and distribution companies alongside Quebec-based indie CMJ Productions under a new Attraction Studios banner. Attraction bought How The World Ends producer CMJ in November, and the factual outfit will now sit alongside Attraction Images and Attraction Distribution. The studio will be helmed by Marleen Beaulieu, who was previously president of Attraction Images.
Playground options financial thriller
Colin Callender's Playground has optioned the rights to Wall Street Journal editor David Enrich's new non-fiction book The Spider Network - The Wild Story of a Math Genius, a Gang of Backstabbing Bankers, and One of the Greatest Scams in Financial History. The project will be overseen by Scott Huff, senior vice-president of development and production, and Elyse Dolbec, director of development and production at Playground's US office.