Sponsored content
Find out more
As music sponsors of the Broadcast Awards 2019, BMG's Production Music company will be rewarding winners with custom music services this year. To get your creative cogs turning, the company caught up with a selection of TV's hidden hitmakers for their take on modern TV music themes and how to get viewers to tune in
Tim Oliver - Horizon, Jungle Atlantis.
How is the television theme song evolving?
The short, punchy title sequence is becoming more and more common. Perhaps it's due to the need to hold attention quickly when there is so much good stuff out there, or maybe it's just the 'Google generation' attention span, but I like it personally - it gets you in quickly.
Although I will always enjoy being able to take my time over a long theme, end credits or underscore for a show, I'm still fascinated with being able to distil the essence of something into a few seconds, coming from a background in promos. It's kind of blurring the line between thematic material and sonic branding.
Nigel Butler - X-Factor, Britain's Got Talent.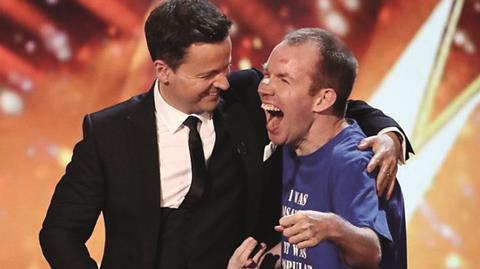 What constitutes a successful TV theme song?
A successful TV theme is very simply, one that you don't want to skip when it comes on. In order for a 'theme' not to get lost in the shuffle, we're seeing more opening credits, trailers & ads etc. that can hold their own as stand-alone works.
Composers are also being afforded the freedom to explore more varied & more visceral forms of sonic content to evoke an atmosphere rather than feeling they have to stick to a variation of twelve notes & a catchy tune.
I think we'll increasingly hear the weaving of textural/sound design & musical elements together to help 'bind' audio & visual elements to form a more powerful, cohesive piece.
Thom Robson - Chef's Table, Wild Britain
Where is the music theme song headed creatively?
Using a cover of a well-known song is a great way for a TV show to create an identity that is both instantly recognisable while simultaneously allowing room for the show to add its own footprint and identity to its soundtrack.
We are lucky to be at a time were basically anything goes musically – originality comes when genres are blurred.
Jon Wygens - The Durrells, Victoria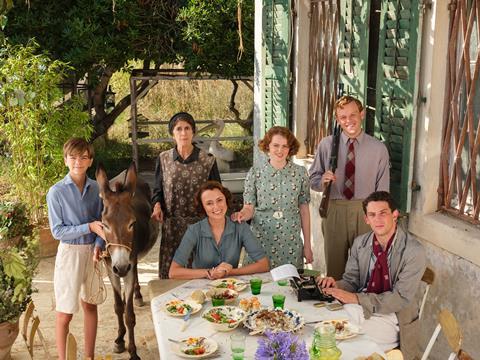 How do you approach your work?
Like all composers for screen, I'm always trying to play my role in telling the story. Themes need to set up the drama that is to follow, to set the scale of the story and draw the audience into its world.
The current trend is definitely away from big opening sequences, mostly because of streaming and the way audiences watch now. That said these things change and follow fashions so we may see the return of the big theme tune.
What is key when approaching TV music?
In some instances, I've demoed ideas that go against the current trends, allowing the director to hear a fresh point of view. It's a risk worth taking to keep pushing new musical ideas which you wouldn't usually expect on a certain style of film.
Uno Helmersson - The Bridge, Let the Right One In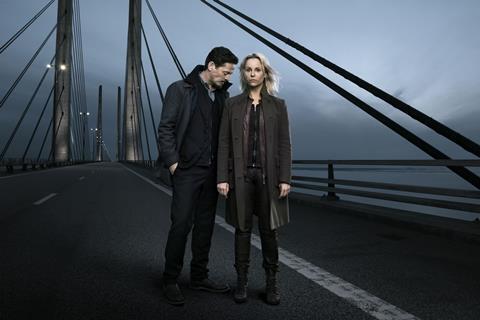 What elements create a great, original TV theme song?
The easy answer is it needs to have a 'hook' – this is not necessarily limited to melody and can be achieved with a single instrument or signature sound.
To get something original implies time and trust to the process. A process that sometimes becomes a bit demanding to the project in the terms of deadlines but can result in something truly special.
Matt Sheeran - The Haunted Hotel, Dr Sugarloaf
How should a TV theme song reflect the programme?
The theme should distil the character of the series in as simple and direct a way as possible. A good example is the clash of major and minor in House Of Cards, representing musically the struggle between Republicans and Democrats.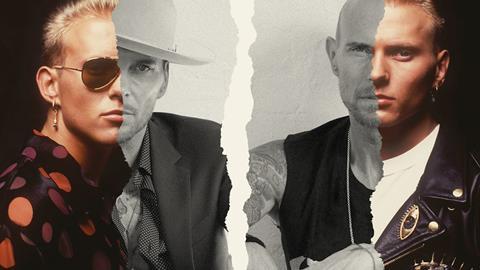 What identifiable trends are there in modern TV theme songs?
Songs and songwriting seem to be increasingly popular as TV series themes, which is a good thing for both the TV and music industries. I've also seen a lot more interesting musical collaborations than in the past. It can be incredibly inspiring to work with other musicians on a project and it will always result in something unexpected.
Ed Harcourt - Welcome to the Powder Keg, Mercury Prize nominee
How do you achieve results?
Minimalism is fairly key these days – the less is more approach seems to be very popular.
Film and TV music can offer some of the most experimental projects: recording found sounds, field recordings, being extreme with effects and sonically turning everything upside down. That's the key to artistically staying on your toes.
You won't get there until you've thrown everything at the wall and watched it slide into a mess onto the cutting floor.
Dean Valentine - Dunkirk, Captain America
What is important when creating TV theme songs?
The rule book has been thrown out the window regarding TV themes. Some series have a different title track for each episode, while some have no title music at all or a quick sound design sting or an original song.
I'd be surprised if any of the great TV themes started with the intention of trying to be original. If you listen to your instincts and stay open to all ideas as you compose, you can often stumble onto something new.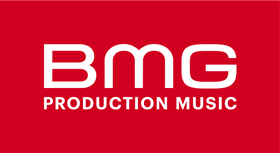 All of the composers in this interview feature on the Altitude Custom roster, a part of BMG. To find out more please email
visit www.altitudecustom.com