Sponsored content
Find out more
Robust new solution will enable production sector to safely restart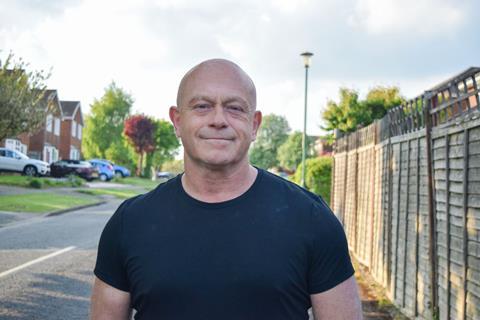 With the government confirming socially-distanced film and TV can resume, how does the industry start producing content safely and responsibly in a coronavirus world? Risk assessment specialist Remote Trauma believes it has the solution – Covid Media Solutions (CMS).
The service is a modular-based, bespoke Covid-19 risk management solution that enables productions to operate under current and evolving future coronavirus restrictions.
The robust solutions-driven packages are aimed at providing innovative health and safety processes to enable responsible filming with peace of mind. These can range from testing-only solutions through to those developed with a shoot-specific full safety management plan.
Remote Trauma created CMS to offer comprehensive understanding of the specialised expertise and consideration of disease transmission requirements in unique media production environments – essential in reducing the risk of crew or contributors contracting and spreading Covid-19.
Dr Graham Johnson, Remote Trauma's medical director, describes CMS as an obvious extension to the risk management services the company already supplies. "It fits well with the company's healthcare origins and plays to our medical strength and expertise," he says.
How CMS improves the current system
A large number of crew working in a studio or filming on location will invariably increase the chance of a localised spike in the rate of infection and without testing, cases cannot be isolated, and the chain of infection cannot be broken.
Currently, the most accurate way of detecting the presence of the virus is through rigorous RT-PCR testing carried out by a trained technician; ongoing risk can be managed by operating under a shoot-specific comprehensive safety management plan.
The responsible approach to return to production
Remote Trauma's Covid Media Solutions specialist team includes experienced scientists, doctors, nurses, paramedics and professional safety advisors.
Every one of these individuals has worked frontline during the national emergency and have acquired significant hands-on experience in dealing with coronavirus.
Remote Trauma believes in contributing resources to the national fight against Covid-19 and giving the media industry intelligent solutions to get back on its feet in a responsible manner.
Gold standard
BBC drama controller Piers Wenger has floated the idea of pre- and post-filming confinement for scripted programmes, enabling a show's crew and cast to interact in the same space, thus avoiding a scenario whereby self-isolation drama production is the only plausible option for months.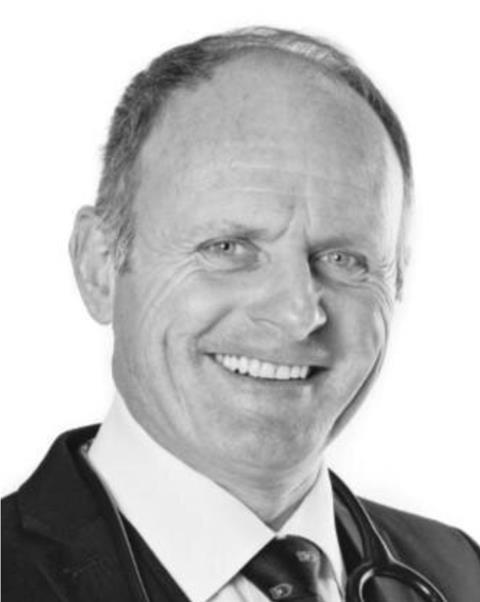 Dr Johnson believes this 'complete isolation' approach would be best practice, but questions whether it is workable from a financial perspective. He says that testing that provides results within a 12- to 24-hour window is possible, resulting in fewer draconian restrictions and less pressure on already challenged budgets.
However, extensive testing requires adequate availability of kits and resources for sample collection, skilled technicians and designated laboratories with appropriate safeguards for infection control and safety. How can the CMS service provide this without impacting on an already stretched public health system?
Dr Johnson says that, contrary to popular belief, there is plenty of spare capacity within the UK private testing sector – meaning CMS will not impact on supplies to the NHS. "Our laboratories and testing equipment were made available to supplement NHS/Public Health England capacity at cost price," he says. "Our offer has not been taken up but remains available."
Dr Johnson notes testing capacity has reached a sufficient level and Leonie Monet, Remote Trauma's specialist nurse, agrees. However, she also adds that "testing alone is not the complete solution".
Her experience in health crises has been acquired through frontline nursing in both the emergency department and intensive care during the Swine flu, Ebola and Covid-19 pandemics. She has also worked on large and small shoots, most recently on Network 10's Australian Survivor.
"Testing in isolation will only address one part of the process," says Monet. "Where crew are travelling to and from studios or location on a daily basis, there's a need to develop additional mitigation within the production safety protocols and, in particular, their Covid-19-specific risk assessment. The shoot needs to be planned with these various factors in mind."
Enabling safe production
World Health Organization director general Tedros Adhanom Ghebreyesus has advocated widescale testing, contact tracing and isolation from the outset, noting: "We cannot stop this pandemic if we don't know who is infected."
So will this approach work for such a diverse industry as television? Dr Johnson is aware that implementation of testing has limitations and that the industry faces budgetary challenges with a full-scale testing approach. When production resumes, it will not be in a guise we recognise, he believes.
"Until there is approved antigen testing and/or a vaccine, if we are to get back to anything resembling normal filming the most robust approach can only be achieved through testing, coupled with vigorous and up to date infection prevention and control strategies, as part of a comprehensive safety management plan," says Dr Johnson.
Remote Trauma believes its Covid Media Solutions service offers these robust solutions-driven processes, enabling safe media production.
To find out more, please visit https://www.covidmediasolutions.com