Sponsored content
Find out more
How TV advertising fits into a fast-evolving landscape where online and on-demand advertising are growing fast was the subject of a panel which took place in January – ahead of the coronavirus outbreak.
As audiences embrace online and on demand viewing on alternative platforms, linear TV advertising is being challenged to evolve.
Panel
Olivia Abraham, vice president of commercial accounts, The Addressable Platform, ITV
Lucy Bristowe, director of insight and research, Sky Media
Harry Harcus, UK managing director, Finecast
Andy Jones, director, Samsung Ads
Emma Lane, brand communications manager, Lexus
Moderator: Kate Bulkley
In 2019, TV advertising in the UK was worth £4.4bn, but pre-pandemic forecasts by Group M predicted no growth in 2020. Meanwhile, pure-play digital advertising continues to race ahead and is expected to grow by 10% this year, led by Google and Facebook.
The launch of new subscription VoD services like Disney+ and AppleTV+ are also putting pressure on ad-supported linear TV.
The panel's conclusions are that increased collaboration is key to evolving TV advertising and that addressable, on demand advertising could become a key differentiator for broadcasters.
Given the big tectonic shifts going on in the media industry, how can TV advertising return to growth?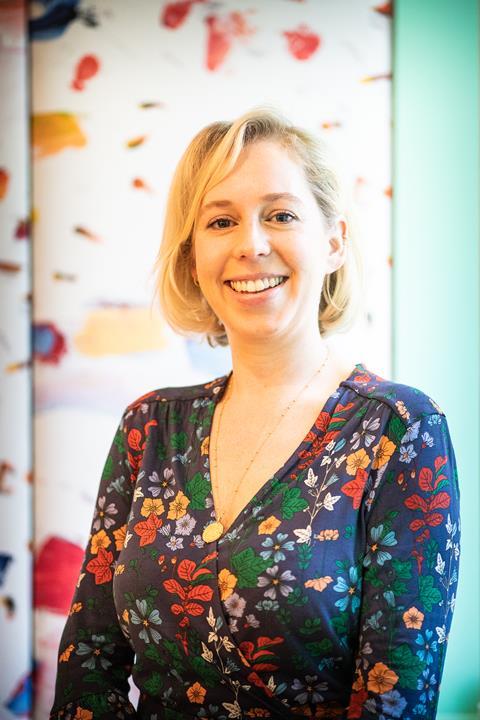 Olivia Abraham: The growth in broadcaster on-demand viewing (BVoD) has been astonishing and Enders Analysis has predicted BVoD advertising will grow to £800m by 2025.
Viewing from linear to VoD has shifted quicker than spend due to the lack of measurement, the fact that we are in the early stages of clients' understanding of what BVoD and addressable TV is doing for them and the fact that linear TV continues to do a fantastic job of delivering short, mid and long-term client objectives.
It is key to provide agencies and clients with flexibility and instant access to buying opportunities and data as well as getting immediate results that we are used to seeing from the other side of the video space from the likes of Google and Facebook; it's about bringing VoD buying into the digital world.
The longer-term ambition of ITV is about understanding VoD as part of the broader linear space.
Are Comcast's C-flight, Finecast's Viewer Metrics or ISBA's Origin advertising measurement solutions better than Barb?
Lucy Bristowe: We have reliable measurement in terms of content and programme viewing from Barb. On-demand viewing is up 34% in Sky homes year-on-year, unmatched viewing is up 3% and total viewing on the TV set is up 2%.
We have a good view of all broadcaster long-form, premium content viewing because the broadcasters have been able to collaborate to get the measurement bit right. Broadcaster collaboration is so much better than 20 years ago. But we have to keep following the eyeballs as viewing migrates across platforms.
We have to create a wider video piece around how to make this happen. It's about publishers, platforms and broadcasters all working together.
How worried should advertisers be about the SVoD services?
Harry Harcus: SVoD will eat up viewing time but the question is over what time period? Alongside the SVoD tsunami, we also have the AVoD earthquake.
Things will be shaken up but for consumers choice is a good thing and there is a limit to what people will pay for. Accordingly some on-demand businesses are going to have to work out what to put behind a paywall and what to put advertising around.
There will be a lot of AVoD opportunities in two to three years' time.
What does the consumer shift in viewing mean for brands such as Lexus?
Emma Lane: As a challenger brand in the UK, brand awareness and brand consideration are key metrics and TV is unrivaled in terms of reach, quality of inventory and brand safety.
In terms of BVoD, we need to be sure that its impact is the same as linear TV. Can media owners prove that the impact of an ident in a BVoD environment is the same as an impact of an ident in a linear TV environment?
This is important to help us make decisions about where to put our investment. I wouldn't say media owners or media agencies actively come to us with that information – they are helping us navigate through making the right decisions but some of the information that brands value doesn't always surface as readily.
Does there need to be a compromise on metrics so information about shifting viewing habits is available more quickly?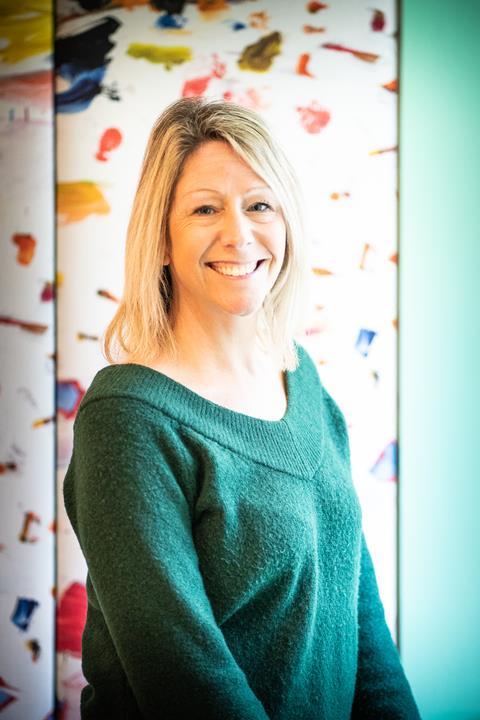 EL: Whenever we have direct conversations with media owners, Barb's Dovetail always gets mentioned but we aren't clear about its delivery roadmap.
As an advertiser we want to see common and consistent measurement delivered across all of TV.
We've got to make informed decisions but with the fragmentation of media channels, common measurement doesn't feel like it is there yet.
OA: At the end of 2018 there was a lot of promise about 2020 being a big delivery year for Barb but that has since shifted to the idea that it is preparing for the entire decade.
That is quite a task and I wonder if it is going to be possible to solve the conundrum between striving for perfection and having something that is universal.
HH: Perfection is unrealistic. The question is what is good enough.
How has the consumer journey changed?
Andy Jones: Making the user journey as seamless as possible has been core to Samsung's business. 5 million Samsung smart TVs in the UK feature a 'smart hub' that allows users to discover linear and on-demand content. 41% of Samsung smart TVs in Q3 last year watched less than 2 hours of linear content a month. And 13% of our TVs aren't watching any linear at all.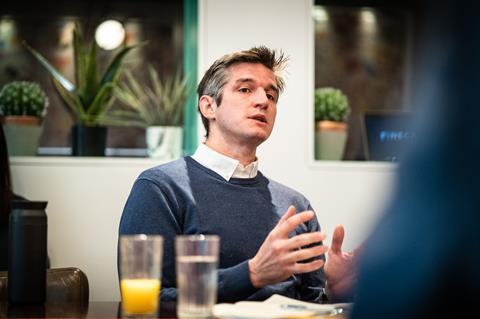 Set-top box viewing has dropped by 15% between Q1 and Q3 last year. But they aren't switching to streaming devices either because these also dropped 20%.
People are choosing where to watch and they are not inhibited by a single definition of TV. They are total TV watchers.
There is a lot of different data being tracked: how does this help develop a new 'gold standard' of total TV measurement?
HH: It's symptomatic of the absence of the next stages of Barb Dovetail. Vacuums need to be filled. So, we see Sky and Comcast with CFlight and ISBA with Origin. Yet we also see collaboration accelerating – this isn't about competing data silos.
We need solutions that are as open source and complimentary as possible. All the data will be uneven across Sky, ITV and Channel 4 because each wants to give slightly different granularity of data. The answer is about collaboration and more data integration.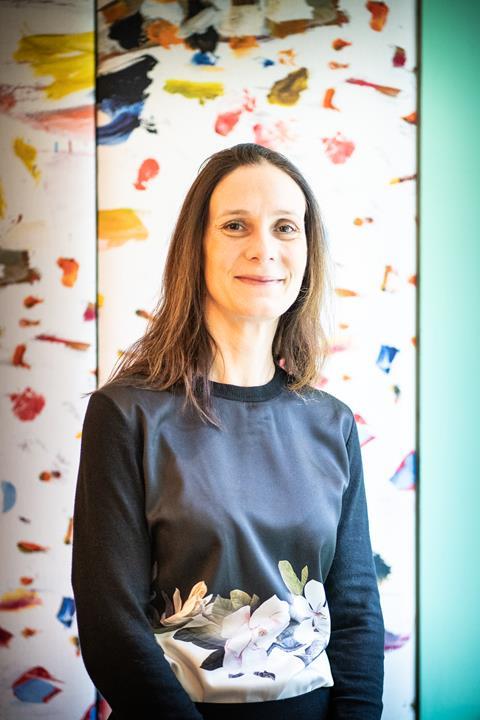 LB: The way forward must be a hybrid approach and include sharing of data. But we must agree standards and principles and that part will trip us up.
Advertisers need reassurance that the data they are getting is good, transparent, and potentially Ofcom regulated. The question is whether Googles and Facebook want to be a part of this?
HHH: With addressable we are moving TV from its reach and quality capabilities into richer insights and targeting. With this, TV has an opportunity to steal some ground on the big digital platforms and if Google and Facebook are challenged properly then they may react.
EL: It really comes back to the question of having a common currency. We have so many choices from AdSmart to Finecast or Samsung but there is only so much budget and we have to make the right choices for our brand objectives.
What we crave is trust, transparency and meaningful, actionable insight. We have data coming out of our ears, what we need is something we can really act on.
OA: We have become obsessed with hyper-targeting and looking at real-time insights around performance. There is a place for broad messaging alongside hyper-targeting.
In TV and in BVoD advertising, creativity is also very important and that is something that we have real power to do in broadcast long-form content. Having the ability to access vast amounts of data doesn't always mean we should be hyper-targeting.
The tech giants and social platforms have driven a need to be immediate but I am not sure that always feels right for broadcasters.
So is it about using the 'right' data in the 'best' way?
AJ: It's about relevance. The publishers who understand that the rules are changing know that the home screen is becoming increasingly vital as the gateway of choice. I'm trying to engage with broadcasters in a new way and tell them we understand household content consumption patterns, we know who your lapsed viewers are, we understand viewer behaviour.
What are the next steps to making measurement and actionable data more accessible?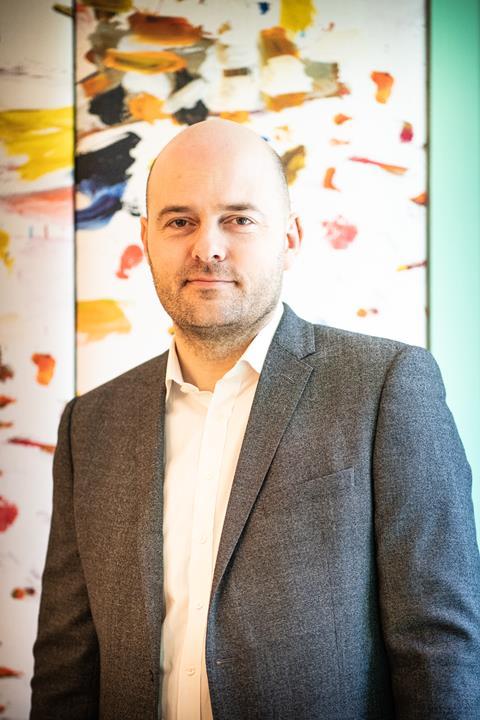 HH: It's quite possible that trying to create a unified measurement and currency leads to a horizon that is just going to stretch out so having principles and a framework is a very good starting point.
The challenge with Barb leading this is that it currently just represents the broadcasters and this is a much broader ecosystem. We need a trusted and independent entity populated by people willing to collaborate and share their data.
AJ: We're in active conversations right now to determine how best to work with other key stakeholders in the industry. To truly unlock the potential of connected TV, it has to be a collaboration.
We are talking to data players, both buy and sell side, and trade bodies such as the IAB are also prioritising this in 2020. Consumers are not defined by a product or a platform. They are choosing what to watch and we need to react to that.
LB: The broadcasters have made good progress in understanding duplicated reach in linear and BVoD. And we've made some good decisions around principles and standards but we need to start thinking bigger about tracking all video including short-form YouTube clips.
We need to work with Google and they need to work with us to offer the bigger picture for the future of video measurement. There has to be a group that is acceptable to everyone. A joint industry currency (JIC) will give us a framework, protection and the ability to control costs.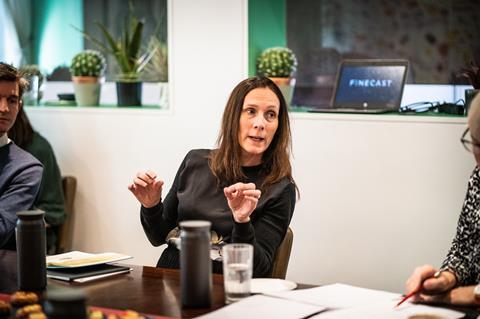 OA: In the absence of a universal currency, agencies have a challenge to understand what's on offer to their clients now. We can invest time in better understanding the options that are out there while we wait for something better.
But I can't see either the broadcasters or YouTube and Facebook agreeing to collaborate to a single standard.
HH: It's about competition for people's time. If I was Google and Facebook I would look at how much time people spend watching TV and think 'I need more of that' high-quality content. I'm not sure Facebook has got there yet but YouTube is definitely going to be a bigger TV player.
AJ: It's ultimately about solving the reality of ratings versus impressions. The data and census in measurement is oil and water right now but that can be solved.
There is currently a lack of alignment but that is all surmountable because it depends where the viewer is. That change is going to continue the more the TVs continue to evolve.