Sponsored content
Find out more
Having brokered Bear Grylls' sale to Banijay, and Plimsoll investment from LDC, ACF Investment Bank has the track record to get value for its clients
After several turbulent years, M&A is back on the agenda in the production sector, with a spate of company acquisitions looking likely in 2020.
Activity has been ramping up and ACF Investment Bank has been at the heart of much of it, including – in the past six months alone – brokering the deal under which Banijay acquired Bear Grylls' production company, eOne's deal for US producer Blackfin and private equity firm LDC's investment in Plimsoll Productions.
The team at ACF are responsible for close to 100 deals in the TV production and distribution space, with a deal value of more than $5bn (£3.8bn).
They brokered market-leading deals such as the $360m (£275m) sale of Leftfield Entertainment to ITV; the largest producer in Los Angeles, Pilgrim Media, to Lionsgate; the iconic producer of The Crown, Left Bank, to Sony; Neal Street and New Pictures to All3Media; The Garden and 12 Yard to ITV, and Downton Abbey producer Carnival to NBC.
ACF has recently been appointed by Nordic Entertainment to advise on the sale of its non-scripted production and events businesses.
SELECTION OF ACF DEALS
2019 Bear Grylls Ventures sale to Banijay; Plimsoll Productions investment from LDC (Lloyds Development Capital)
2018 Electus sale to Propogate; Jerry Bruckheimer fundraise
2017 Litton Entertainment sale to Hearst
2016 Paddington Bear intellectual property sale to Studio Canal; Renegade sale to eOne; Orion Entertainment sale to Red Arrow; New Pictures sale to All3 Media
2015 Pilgrim Studios sale to Lionsgate; Mammoth Screen Productions sale to ITV; Neal Street Productions sale to All3Media; Jupiter Entertainment sale to Sky
2014 Love Productions sale to Sky; Leftfield Entertainment sale to ITV
2013 Thinkfactory sale to ITV; High Noon Entertainment sale to ITV; The Garden Productions sale to ITV
2012 Top Gear sale to BBC; Leftbank sale to Sony; Leftright sale to Red Arrow
2011 A. Smith & Co Productions sale to Tinopolis
ACF principal founder, chief executive and president Thomas Dey says the Los Angeles and London-based investment bank has sold more TV production companies than any other adviser globally.
He traces this back to the early years of ACF's founding team's careers at accountancy firm Grant Thornton. He worked there for 10 years, heading its media investment banking team and working closely with the audit practice – gaining the experience, knowledge and contacts that subsequently underpinned the early growth of his business.
"The foundation of ACF was built within that environment – and ACF was a continuation of what we were doing there," he says.
Dey and his ACF co-founders were learning their trade during a pivotal time for TV, when the 2003 Communications Act ushered in the terms of trade, which allowed producers to own the rights to their programmes and sparked massive consolidation within the sector.
"It was a great time, because these deals hadn't been done before – they were new, innovative and exciting," he says.
As specialist media investment bankers/ accountants, they were comfortable dealing with production companies, whose accounting was often performed on a cash basis rather than traditional accruals basis, as production accounts are about managing cash flow of individual shows.
"A lot of our competitors found it too much work and they didn't have the skills base we did. We had the contacts so we flourished," says Dey. Key deals included Shine Group's acquisition of Dragonfly, Princess and Kudos in 2007, and Downton Abbey producer Carnival Films' sale to NBC Universal a year later.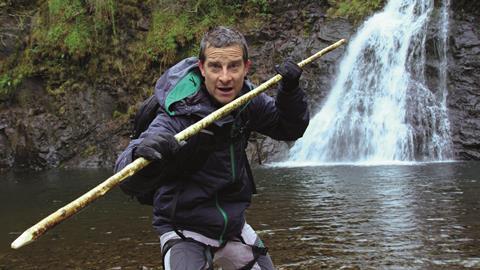 Dey launched ACF in 2010 with three Grant Thornton colleagues: current managing director Richard Gray, Sachin Dosani (now at Wonderhood Studios) and director of operations Melissa Castelyn.
ACF was a continuation of the work they had carried out before: helping companies prepare for a sale or to attract investment, then raising money for acquisitions or helping them into the next phase of their life – for sale.
One market that looked attractive was the US. "There hadn't been that many deals done at that point in the States," says Dey. "I looked at the market and saw the same signs of growth that preceded rapid consolidation in the UK."
Dey, Gray and Dosani spent two years literally pounding the pavements in the US, meeting production companies and building up client lists.
"We had transacted around 50 deals – about 70% of all the deals in the marketplace – and it gave us a great knowledge base about how the deals worked, what buyers were looking for and how to optimise a sale," says Dey. The US presented unique challenges.
Unlike in the UK, US producers didn't own their intellectual property. "We had around 40-50 buyers at that point, but only three or four of them would even look at US clients," says Dey.
BREAKTHROUGH DEAL
Therefore, ACF had to educate buyers about their value. It was successful and a first US deal – the sale of Hell's Kitchen producer A. Smith & Co to Tinopolis – soon followed.
However, it was Leftfield Entertainment's sale to ITV in 2014 that turned the tide of opinion. "It was an 11.8 times multiple of earnings and $360m (£276m) cash on day one, which really shook the market," recalls Dey.
The team at ACF are now approaching 100 deals in the production space and have significant repeat business. In recent years, for example, they have advised on earn-out deals for clients whose companies ACF had previously sold. A strong pipeline of deals is expected to close this year and, as such, ACF plans to double its deal team in the UK and US.
The uptick in deal-making comes after a quiet 2017-18, which was characterised by political uncertainty and market disruption by the streamers.
Now that the SVoD platforms have emerged, Dey predicts they will spend: "Make no mistake, 2020 is going to be absolutely incredible, with the likes of HBO Max, Disney, Apple, Amazon and Netflix pouring money into the space."
ACF managing director Hasham Khan, who runs the company's UK office, sees plenty of buyers on the market and an increase in valuations.
Khan took over the London office 18 months ago, replacing former UK managing director Tom Manwaring.
With more than 15 years' financial advisory experience, Khan has risen through the ranks at ACF since joining in 2013, working first in the US and then returning to the UK in 2014 to work on deals such as Mammoth Screen's purchase by ITV, All3's deal for New Pictures and the sale of Paddington Bear intellectual property to Studio Canal.
WHAT THE PRODUCERS SAY…
"It has been an incredible journey for Delbert and I to get to the stage where we can build out our adventure shows under our own studio. We stand on the shoulders of many giants. Hasham and the ACF team have been incredible guides through the process – at its heart this is about building the ultimate home of adventure programming worldwide.
"TNS will be providing a home for the best adventure talent to help them create shows with us that inspire and move people to go for it in their lives and to never give up.
"Banijay and ACF have proved the strongest of partners in this endeavour and we are primed now to extend our current raft of shows across multiple networks, platforms and territories. The Natural Studios also sits perfectly alongside our kids & animation brand: 'Bear Grylls; Young Adventurer'. We will continue to work with ACF & Hasham Khan to explore further global partnerships and bring our message of Never Give Up to an ever wider audience."
Bear Grylls & Delbert Shoopman, The Natural Studios
"ACF managed the whole process of our sale to Sky from start to finish and had their fingers on the pulse every step of the way. The ACF team are the best in the business."
Richard McKerrow, co-founder, Love Productions
"No one should underestimate the sheer amount of knowledge and expertise required to undertake a sale, and Thomas Dey and the ACF team have walked us through with patience and understanding as well as a great sense of humour."
Andy Harries and Marigo Kehoe, Left Bank Pictures, on sale to Sony
"Thanks in no small measure to Richard Gray and ACF, Plimsoll now has a great partner for the next stage of the company's evolution."
Grant Mansfield, founder of Plimsoll Productions, on investment by LDC
ACF says private-equity investors are returning to the TV market for the first time in several years. The firm brokered an investment in Bristol-based Plimsoll Productions last year by LDC, the private equity arm of Lloyds Banking Group, that valued the company at more than £80m.
"We received a number of strong offers from the private equity community on that deal, and we expect strong interest from the private equity community going forward," says Khan.
Talent agencies are also looking at acquisitions in the production sector, he adds, as they want to move into production by leveraging their deep relationships with on- and offscreen talent.
"This is the most important transaction of your life. You've got to get the best advisers with the best track record, expertise and knowledge. These things will be worth their weight in gold in years to come"
Thomas Dey, ACF Investment Bank
Simultaneously, ACF has diversified into brokering deals for talent such as Bear Grylls – secure backing from Banijay for his new adventure TV label The Natural Studios.
Elsewhere, ACF has launched a new division, Post Deal Services, headed by Tatiana Nudnova, which helps to advise clients on what to do after a deal has closed, and when to do it. This has also been expanded to include pre-deal services.
Dey offers advice to those indies considering a sale: go to the experts. "It is tempting to think you can do this with just legal support. We are the value champions. We protect and ensure that you get maximum value. Most of our clients make more money on the final payment, which can be five years out. We advise people that this is the most important transaction of your life. You've got to get the best advisers with the best track record, expertise and knowledge. These things will be worth their weight in gold in years to come."