Sponsored content
Find out more
Award-winning film producer on high-priced Old Fashioneds, the joy of restoring a campervan and an '80s horror fear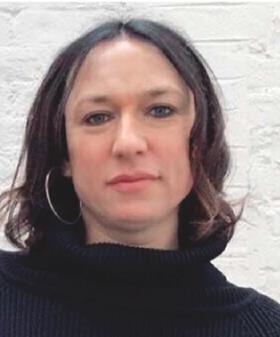 Dee Ryder is the Emmy award-winning and BAFTA-nominated film producer that brought us the McQueen movie in 2018. Her production company, Misfits Entertainment, which she co-founded in 2016 with Ian Bonhote, looks set to rock the fashion world again with their forthcoming four-part documentary series Kingdom of Dreams.
It chronicles the story of high fashion from the early 1990s to the 2010s and examines some of the disruptive forces behind it. Fashion rocks and so, we learn, does Dee…
WHAT GETS YOU OUT OF BED?
Planet Rock radio. I need a bit of heavy rock to get my day going. Rush, Metallica and Iron Maiden help kickstart my mornings. I'm a bit of a metalhead.
WHAT KEEPS YOU AWAKE AT NIGHT?
I play a lot of tennis and table tennis, and if I've lost, I'll be thinking about the points I've missed.
FAVOURITE SHOP?
COS for its simple, androgynous style. It's perfect for day-to-day wear, but if I'm going out, I'll visit Killstar, which caters for alternative, gothic taste.
FAVOURITE DRINK?
An Old Fashioned. I recently paid £20 for one in Bob Bob Ricard Soho and it was worth it. I'll pretty much drink one anywhere.
HOW MANY HOURS A WEEK DO YOU WORK?
It depends how much I can be arsed. I run my own company so sometimes I'll be working all the hours, but I like to enjoy life, too. I try to stick to no more than 40/50 hours a week and I deliberately don't check emails at the weekend. I only really work at the weekend if we're in the middle of a shoot where I'm a supervising producer.
WHO GAVE YOU YOUR FIRST CAREER BREAK?
I got my first break by meeting someone called Diana Hunter at a funeral. She got me my first job as a runner. I call her my fairy godmother. From that, I managed to get a seven-month contract elsewhere but I wouldn't have got the breaks I did without meeting her at my friend's father's funeral.
WHAT DO YOU LOVE MOST ABOUT YOUR JOB?
I enjoy making films that I'd like to watch myself. At Misfits, we strive to make the best films we can. When you achieve that, it's wonderful and when you don't, it's heartbreaking.
WHAT PROGRAMME ARE YOU MOST PROUD OF?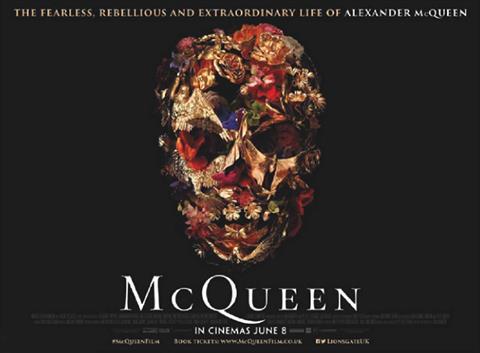 McQueen was a phenomenal global success. It smashed it globally and it felt amazing. My first feature was a film called Alleycats. It was a success financially and will always be my first feature and I am proud of it, but most people haven't heard of it. Whereas most people have heard of McQueen. You notice the difference and it feels great to have that recognition. It was nominated for two film BAFTAs.
WHAT ADVICE WOULD YOU GIVE SOMEONE STARTING OUT IN TV?
It's a crazy industry - make sure you enjoy it. If you really want to do it, you'll find a way. Keep at it. For me, the early years were hard. I couldn't get full-time jobs anywhere. It was a few weeks here, a few weeks there, so be prepared to stick at it. As you get older, the work gets harder in terms of responsibility, but it's easier to find the jobs and you find your groove.
YOUR BIGGEST FILM-RELATED LEGAL PICKLE?
The night before we were due to go out on location shooting Alleycats for four weeks, the location manager admitted he'd been lying that he had permits. It meant I had to become location manager. He'd managed to get one weird permit that allowed us to shoot handheld on a few streets in Soho, so for the next few weeks we just turned up, waved this permit around and improvised.
WHAT ARE YOU READING AT THE MOMENT?
I'm a big Interview with the Vampire fan and I'm working my way through Anne Rice's Vampire Chronicles. I've nearly finished The Vampire Lestat and then I'm moving onto The Queen of the Damned.
FAVOURITE TV SHOWS?
All-time would be Star Trek, Breaking Bad and Dark Skies, but currently I've just finished Succession Series 3 and I'm now watching Outer Range.
GUILTY TV PLEASURE?
None, really. I watch high-end TV documentaries, drama and movies. I'd go so far as to call myself a TV snob. The only thing you might consider trashy is that I watch a lot of football, tennis and table tennis.
FAVOURITE PLACE TO HAVE FUN?
Cheesy stuff, really - hanging out with my nieces and nephews. But I also love a good a rock'n'roll pub. My favourite is The Black Heart in Camden.
DREAM DINNER PARTY GUESTS?
Joan Jett, Garth from Wayne's World, Paul McGrath [the former Aston Villa footballer], Cleopatra and Francis Ford Coppola.
FIRST RECORD EVER BOUGHT?
It goes against type, but it was Eternal Flame by The Bangles.
IF YOU COULD CHANGE ONE THING ABOUT YOURSELF, WHAT WOULD IT BE?
In the now, I wouldn't change a thing.
BIGGEST ACHIEVEMENT IN LIFE?
Coming out as transgender. Unwrapping that was a hard journey for me but I'm now out and proudly trans. In fact, I was the first trans person to be nominated for a film BAFTA - that was pretty cool.
LAST THREE WEBSITES YOU VISITED?
Well it's rather sad - I've just checked and they are all about campervan conversions. I've recently bought a van called Shiela that I'm planning to convert. Obsession is an understatement.
LAST TIME YOU CRIED?
I'm not a massive cryer, but I do. My partner and I reconnected after being together years ago and I drove to France with her and it brought up a lot of emotion. It was both melancholic and happy.
DESCRIBE YOURSELF IN FIVE WORDS
Fun, energetic, easy-going and passionate.
IF YOU COULD RETIRE TOMORROW, WHAT WOULD YOU DO?
Go round the world with my girlfriend in my campervan.
WHO WOULD YOU LEAST LIKE TO GET STUCK IN A LIFT WITH?
Freddy Krueger, Jason from Friday the 13th and Chucky from Child's Play.
WHAT ARE YOU WORKING ON NOW?
A documentary series called Kingdom of Dreams. It's about the fashion industry and how it changed over the years from haute couture to the globalised, homogenised business it is today. I can't wait to get it out in the world.
The four-part series Kingdom of Dreams is out soon on Sky Documentaries in the UK
This article features in the summer issue of zoom-in magazine. Click to view the issue here