Sponsored content
Find out more
While the coronavirus has drastically reduced work for VFX companies, the industry has quickly adjusted, says Lorraine Ruckstuhl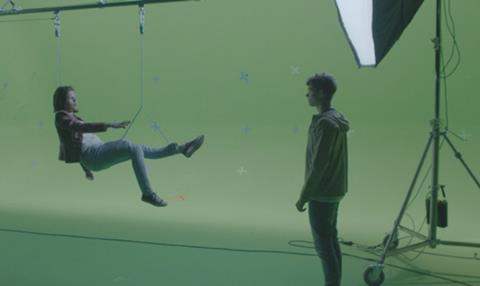 While the vast majority of TV production has been wiped out by the Covid-19 lockdown, post-production VFX has been one of the few areas of the industry to resemble anything remotely like business as usual – thanks largely to a swift and relatively successful switch to remote working.
Pandemic lockdown measures have of course meant that working from home is part of the 'new normal' for many parts of the economy, but the VFX sector, while not without its considerable challenges, has shown remarkable resilience in readjusting.
One of those challenges has been concerns around the security of content, with many studios having to find new measures to provide safeguards for remote working rather than on company premises.
The switch to remote working has also involved some significant changes to workflows and team structures, even for the larger VFX operators, with workforces often based in multiple offices in different locations around the globe.
With teams plugging in remotely to cloud-based file servers, ensuring everyone has sufficient bandwidth has become the new obsession, on top of making sure VFX staff have the necessary screens and kit to work their magic from the spare bedroom.
The switch to remote working has also involved some significant changes to workflows and team structures, even for the larger VFX operators
There's also been a spike in interest from VFX outfits for technology solutions to aid remote working, like Dropbox's Delta Sync, which reduces pressure on bandwidth levels by allowing producers to upload only changes to files, rather than megabyte-hungry entire files. Content preview and commenting features allowing VFX professionals to view content more easily are the order of the day.
Transformative effect
The switch to remote working could have a long-term transformative effect on the industry. Before Covid-19, just under half (46%) of the VFX industry didn't have a work from home policy or technology in place, according to a survey from VFX Escape Technology and HP.
More than half (55%) of respondents said they could now sustain remote working for eight months to a year, and 87% of VFX industry workers said that during this crisis their leadership team have heavily encouraged, supported and facilitated remote working.
Technology has been one obvious hurdle to jump, but just as important has been co-ordination and communication between VFX teams that have previously been used to working together in close proximity.
The post-production supervisor role, as well as remote workflow tools, have become even more fundamental to ensuring the job gets done. As in so many industries, online platforms like Zoom have of course become an essential part of daily life to keep people connected.
And as many specialist VFX staff have been going the extra mile to respond to these challenges, the Covid-19 crisis has underlined the critical importance of employers looking after their workforce as their most important asset.
The switch to homeworking may have been successful but it has nonetheless raised concern from some, such as BECTU assistant national secretary Paul Evans, that it could lead to a worsening of employment conditions for the UK's VFX sector, while highlighting the perennial issues of widespread unpaid overtime.
Long-term impacts
New commissions for VFX may have fallen from pre-pandemic levels, but it seems the work is still out there for those agile enough to seize the opportunities created by recent advances in green screen and other VFX technologies. After all, it's 20 years since Ridley Scott used digital magic to complete Gladiator – despite the death of Oliver Reed before shooting was completed.
Despite the initial set-up costs, the switch to remote working may leave some VFX houses wondering whether they need expensive Soho premises in the future. Could the daily commuting grind be over for VFX staffers? Will we see more Skyping and less travel, something which should in theory mean higher productivity?
The VFX sector has already seen its fair share of consolidation, with the inexorable rise of episodic TV and video on demand providers favouring the £100m+ turnover players over smaller VFX operators. Further consolidation could be on the cards post-lockdown as the market continues to change and the Covid-19 winners and losers become clearer.
Those VFX companies with scale or more diversified offerings will undoubtedly have an advantage in weathering the Covid-19 storm, but the global reputation of the UK VFX sector as a whole for delivering the highest quality work should stand it in good stead. Despite competition from India and South-East Asia, UK companies should still be well placed to win what new business there is out there now and further down the road.
VFX consolidation could be on the cards post-lockdown as the market continues to change and the Covid-19 winners and losers become clearer.
Despite the current difficulties, the huge long-term demand trend for content across multiple platforms and devices remains a positive driver for VFX. It is perhaps encouraging at the present time, more than ever, to remember that the value of film production in the UK climbed 7% to £1.96 billion last year, the second-highest level on record.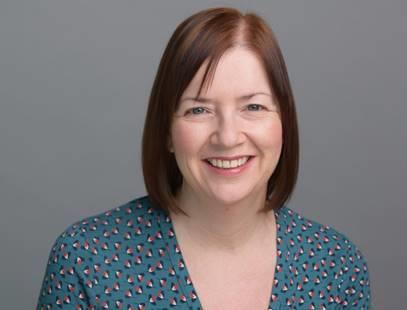 Covid-19 may have put large swathes of production funding on hold, but British Film Commission chief executive Adrian Wootton speaks for many when he predicts that the production boom will resume post-lockdown.
The reason for such confidence, says Wootton, is the 25% tax rebate for production, a strong and growing studio infrastructure, a thriving VFX sector, and a rich vein of talent both behind and in front of the camera.
Lorraine Ruckstuhl is industry head of media at Barclays