Tech Fest 2018 finishes with the large-scale Sports Tech Innovation Forum at BT Sport studio
An audience of 200 descended on BT Sport's Studios at the Olympic Park, Stratford yesterday for a series of compelling panel discussions and case study presentations at Broadcast's Sports Tech Innovation Forum.
Many thanks for the overwhelming amount of great feedback we received during and after the event, and the huge amount of positive coverage the event received on social media.
There will be a full round-up of the event in a few weeks' time, in Broadcast magazine, but, to give you an idea of how the day unfolded, the agenda is below.
Broadcast filmed each of the sessions using a multi-camera studio setup, and highlights of each session will be available on Broadcast over the coming weeks, along with a recently filmed roundtable interview with Sky Sports heads of sport, which was filmed at Sky Sports studio.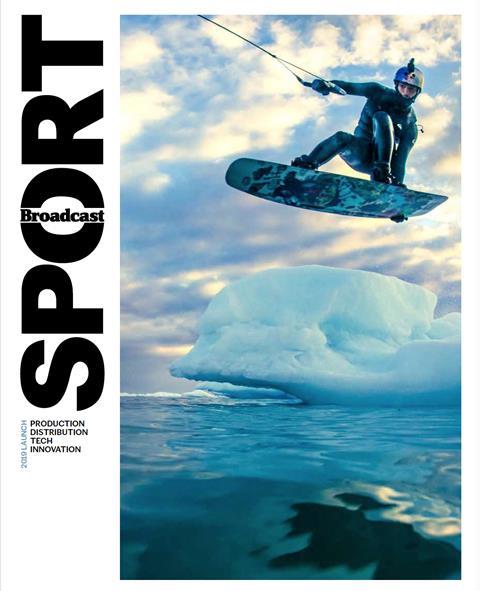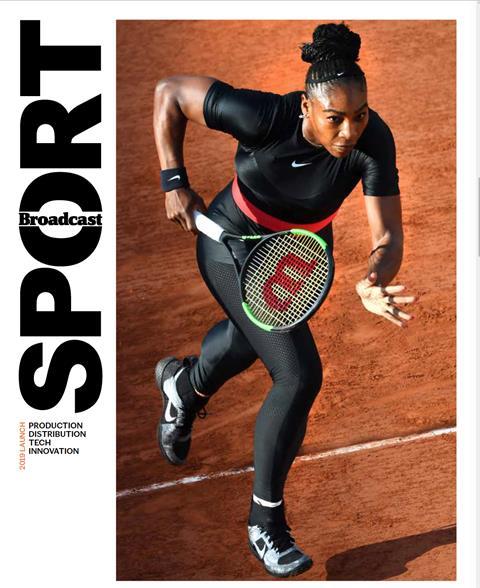 The Sports Tech Innovation Forum also became the launch event for Broadcast Sport – a dedicated sports brand, covering sports production, content distribution and tech innovation. Broadcast Sport will reach the market next year with a quarterly magazine, sports news website, newsletters and more sports tech conferences and events.
The Sports Tech Innovation Forum brought to an end Broadcast's Tech Fest 2018 – four free to attend seminars held during October and November. Broadcast would like to thank all the sponsors of the different Tech Fest 2018 events for their support, which enabled us to bring these incredible events to you free of charge. We shall be running Tech Fest again in 2019.
The Sports Tech Innovation Forum schedule, 22 November | BT Sport Studios, Stratford
10:15 – 10:20 Opening remarks
Jake Bickerton, Editor, Broadcast Tech
10:20 – 10:40 Keynote BT Sport
Jamie Hindhaugh, Chief Operating Officer, BT Sport
10:40 – 11:30 State of the nation
Mike Norrish, Digital Director, BT Sport
Steve Smith, Director of Content, Production & Operations, Sky Sports
Jaine Sykes, Head of Digital – Daytime, Sport & Factual, ITV
Gordon Castle, SVP Technology, Eurosport
Chair: Jake Bickerton, Technology Editor, Broadcast
UK sports broadcasters provide an overview of current consumer trends in sports viewing and how they are setting the agenda for the future.
11:30 – 11:45 European championships case study
11:45 – 12:05 Break
12:05 – 12:45 Fan engagement
Damien Cullen, Senior Video Manager, The FA
Luc Osbourne, VP of Insight and Analytics, DAZN
Paul Bojarski, CEO, Sceenic
Chair: Jessica Goodfellow, International Editor, Broadcast
How content owners are creating event formats, broadcasting experiences and digital narratives to make sports exciting and relevant to fans today. Plus the panel explores how non-revenue generating programs can be important to increasing fan engagement.
12:45 – 13:05 Extending reality: the convergence of studio sets, displays, graphics and lighting to create immersive production environments
Andy Hook, Technical Solutions Director, White Light
13:05 – 13:20 Arena case study
Dafydd Rees, Deputy Director of Operations, Arena Television Limited
13:20 - 14:10 Lunch
14:10 – 14:50 How to use data to bring sports broadcast to life
Laurie Beamont, Head of Graphics, MOOV
Duncan Alexander, VP Data Editorial, Opta (Perform Content)
Mark Hyde, Head of Design, BT Sport
Chair: Chris Curtis, Editor in Chief, Broadcast
How graphics are being used to bring viewers closer to the action and take presenters closer to the field of play without having to leave the studio.
14:50 – 15:10 DR1 Champions Series case study
David O'Carroll, Operations Director, Aurora Media
Stan Stanworth, Senior Producer, Aurora Media
Aurora Media showcase the production of the European Drone Racing Series and the tech innovations used to film and distribute the event.
15:10 – 15:40 The rise and rise of eSports
Michael Valentine, Global Head of Broadcast Technology, Gfinity
Dominic Sacco, Content Director, British Esports Association
Chair: Jonathan Broughton, Lead Analyst, Broadcast Intelligence
Behind the scenes look into the production and distribution of the Gfinity Series and the opportunities presented by this new sport.
15:40 – 16:00 Break
16:00– 16:40 Mobile remote production: 4G today, 5G tomorrow case study
Andy Beale, Chief Engineer, BT Sport
Matt Stagg, Director of Mobile Strategy, BT Sport
Dan McDonnell, Managing Director, Timeline
Martijn van Erven, Sales Manager, Mobile Viewpoint
16:40 – 17:20 Production innovation
Tim De Marco, Head of Engineering, IMG
Andy Beale, Chief Engineer, BT Sport
Nia Wyn Thomas, Senior Producer, Premier League Productions
Chair: Conor Dignam, CEO, Media Business Insight
How the latest tech innovations identified in the state of a nation session are making their mark on the production of sports events.
17:20– 17:25 Closing remarks
Jake Bickerton, Technology Editor, Broadcast