Research shows the SVoD giants have not rowed back on partnering with UK broadcasters
Fears that Netflix and Amazon could turn their back on British co-productions may prove wide of the mark, with research from the Commercial Broadcasters Association (COBA) revealing that the duo have backed more than 20 PSB projects in the past five years.
The SVoD giants are among the most active co-production partners of the 32 international players that have helped double total investment in the UK's high-end television (HETV) space since 2014, to £1.7bn last year.
Netflix has been responsible for 14 co-production projects over the period, ahead of Amazon's nine, according to research conducted by independent analyst Ben Keen.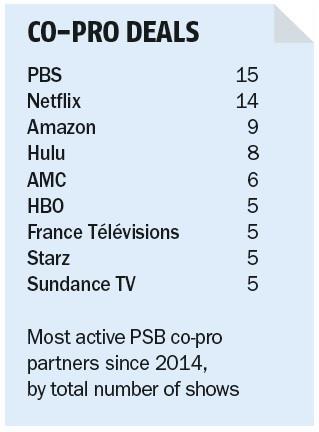 The findings will be submitted by COBA to the House of Lords inquiry into safeguarding the PSBs and is intended as an evidence-based riposte to Wolf Hall director Peter Kosminsky's proposal for a drama levy under which non-PSBs would pay into a contestable funding pot for the PSBs.
Kosminsky argued that global players, led by the SVoD platforms, have been responsible for spiralling inflation in drama and are now exacerbating the situation by rowing back on co-production activity in favour of owning more IP outright.
Fears that the "co-pro tap will be turned off " have increased since the prediction was made by Sister Pictures chief executive Jane Featherstone in her 2017 Bafta Television Lecture.
However, COBA's data revealed that Netflix has already partnered four times with PSBs this year, on the likes of Objective Fiction's forthcoming E4 sitcom Mae And George (working title), while Amazon has linked up with BBC2 on Neil Gaiman's fantasy comedy Good Omens.
COBA's research also highlighted the extent to which British broadcasters remain attractive co-production partners for a range of international companies.
Since 2014, US network PBS has been the PSBs' most active coproduction partner with 15 projects, while Hulu has struck more deals in the past six months (four) than in the previous four years combined.
The Disney-owned SVoD service has recently boarded BBC3's forthcoming adaptation of Sally Rooney's novel Normal People.
Meanwhile, AMC has invested in six projects and HBO, Starz, Sundance TV and France Télévisions have all invested in five over the five-year period.
Preferable partners
The PSBs may consider these players more preferable partners than the SVoD giants because they do not have a meaningful UK presence and do not demand domestic rights accordingly.
COBA executive director Adam Minns said the UK has a "once-in-a- lifetime opportunity" to ensure that the TV sector remains at the heart of the UK's economic growth.
"UK drama and other types of high-end production have never seen more investment from a greater number of sources," he added.
Some 21 PSB co-productions were recorded in 2018, a significant leap from the 13 that were agreed in 2014. This year looks set to deliver a record number, having reached 18 in the first six months.
The BBC is by far the most active co-production partner, with 57 projects over the five-year period, including 19 in 2017 alone, followed by ITV (20) and Channel 4 (16).
The research also showed total hours of co-produced HETV almost tripled from 95 in 2014 to 265 in 2018, while the average budget per show increased from £14.3m to £19m.
British broadcaster spend dipped below 30% as a proportion of all HETV spend in 2018, down from just under 50% in 2014.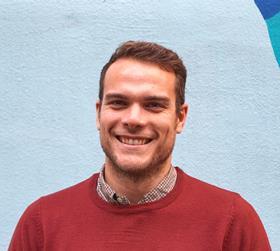 Broadcast Intelligence insights analyst Jack Genovese suggested the trend may spur the PSBs to seek "more favourable regulation" in the drama market.
"PSBs originations' spend is going down in real terms, and as they brace themselves for further declines in viewing and linear advertising revenues, it's unlikely to revert in the short term," he said.
The analysis was compiled by Keen using BFI data on shows that qualify for the HETV tax credit.