Bectu urges government to consider plight of freelancers
Maidstone Studios, home of Catchphrase, Take Me Out and Supermarket Sweep, has been struck by coronavirus as Bectu calls on the government to prevent freelancers from being left out of pocket.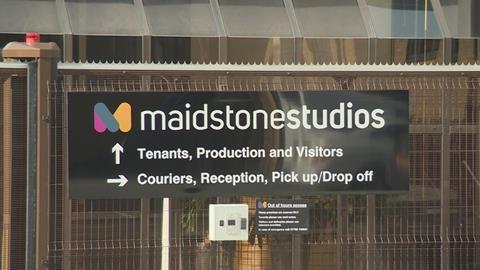 An NHS worker tested positive for Covid-19 at Kent's Vinters Business Park yesterday, which is where Maidstone Studios is based.
A spokesman for the studios said no TV shows have been impacted as the facility is currently being upgraded.
ITV Meridian's Maidstone staff were sent home, but last night's Meridian East bulletin went out as usual, as this is filmed at Whiteley studios in Fareham.
ITV said in a statement: "After being informed that a member of staff from another organisation based in the same building complex as ITV Meridian's Maidstone bureau tested positive for the coronavirus, colleagues working there have been sent home as a precautionary measure.
"We will continue to assess and review the situation in conjunction with the relevant authorities."
Gameshows such as ITV triple Catchphrase, Take Me Out and Supermarket Sweep are recorded at Maidstone.
BBC2's Later… with Jools Holland and BBC scripted offerings The Split and Inside No. 9 are also filmed there, although none of these are currently in production.
CORONAVIRUS: RELATED NEWS
Bectu head Philippa Childs said freelancers will be hit "particularly hard" if situations like this continue to arise.
She is asking the government to lobby insurance companies to cover freelancers for self-isolation, establish a system to cover lost earnings and guarantee support for businesses that cannot afford this emergency cover.
Childs urged employers to accept responsibility for continued payment to those that have been quarantined for two weeks.
"The freelance nature of working in the entertainment industries means that there is a huge amount of flexibility for employers," she added.
"However, that flexibility can mean precarious work for many people and that should not be exacerbated because of a situation that is completely out of their control."
This year's France-hosted Mip TV hangs in the balance after French authorities banned gatherings of more than 5000 people to contain the virus.
Meanwhile, Broadcast reported last month that a string of planned UK/Chinese co-productions have been put on ice.