No cases detected but European sites keep doors shut this week as a precaution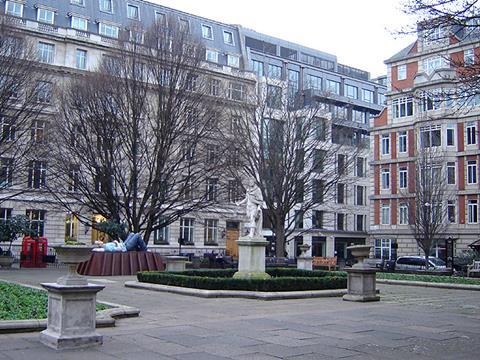 Sony Pictures Entertainment has closed its offices in London, Paris and Poland until the end of the week as a precaution to stop the spread of coronavirus, Broadcast has learned.
Staff at Sony's Golden Square base in London have been ordered to work from home until the end of the week.
An internal note to staff read: "The health and well-being of our employees is of the utmost importance. We thought it was important to share with you that one of our London employees may have been exposed to coronavirus Covid-19 given recent travels to an affected area.
"Out of an abundance of caution, the London, Paris and Gdynia offices will be closed for the remainder of the week, and employees should work from home."
It is understood the staff member in question has not been diagnosed with coronavirus and that the studio is acting out of precaution. The offices are expected to reopen next week, though the closure could extend should circumstances change.
The office houses television, theatrical and back-end operations staff. No Sony-backed producers, which include Left Bank Pictures and Electric Ray, are affected as they each have their own offices around the UK.
The news comes as the television business reels from the knock-on effects of the Covid-19 outbreak.
Disney yesterday announced two European launch events for its new SVoD service Disney+ later this week had been cancelled due to concerns over coronavirus.
Meanwhile, Broadcast reported an NHS worker based in the same business park as Maidstone Studios, where ITV gameshows Catchphrase and Take Me Out are filmed, had tested positive for coronavirus.
International television market Mip TV has said it will press on with its event, which it claims attracts around 9,500 delegates, despite a French government banning order on indoor gatherings of more than 5,000.
French event Series Mania is to go ahead as planned from 20 to 28 March, with 'reinforced cleaning schedules', including the provision of hand sanitizers across all locations.
According to the World Health Organization, coronavirus has affected nearly 91,000 people worldwide in 64 countries and caused 3,110 deaths. Several cases have been detected in the UK.