Series director/senior producer James Taylor's personal experience shows 'the government doesn't understand how our industry actually works'
I've been championing the cause of freelancers since the lockdown began, doing what I can through our grassroots collective, Viva La PD, to press politicians to help all the hard-working people excluded from support.
But I've decided it's time to tell my own story. I've wanted to do so for a while, and it's been quite a struggle. While I'm comfortable discussing the difficulties facing other people, it has been much more challenging for me to talk about – or even, dare I say it, admit – my own.
And why now? Well, mainly because Monday was a bit of a milestone for me. It was four months to the day since I last worked.
I originally had a job lined up to start a few weeks later, a quite normal pattern of work in TV. I hoped to pick up a little filler job for a few weeks to plug the gap – again, nothing unusual there. Sometimes you find a filler and can relax a bit financially, and when you don't, you tighten your belt.
But when lockdown came late March, TV production pretty much shut down overnight. To me, that was a completely inevitable consequence, as was the knock-on effect of work instantly drying up for freelancers. But almost four months on, it seems the government still doesn't understand how our industry actually works.
What lockdown has made painfully clear is that making TV is all about people. Whether that's the people in front of the camera whose stories we tell, or the many more people behind the camera who bring these stories to life for viewers around the country, and indeed the world. Ours is a people-focused industry. It relies on close collaboration by tight-knit teams of professionals. Without people, it's nothing – it's virtually impossible to make programmes.
"I would say to the broadcasters 'where have you been'?"
Doing my job involves going all over the country to tell people's stories. I've lost count of the number of people's houses I've filmed in. Schools, places of work, pubs – these are all locations we shoot in. But the pandemic has stopped that. We need to protect the health of both ourselves, and the people we would be filming with. Therefore, what is usually our place of work is effectively closed.
So that little filler job I was hoping for? Didn't materialise. That job I had lined up in April and May? Indefinitely postponed. Any other work I would have had after that into the summer? Nothing. That's why I haven't earned a penny in four months. Sadly, I'm not the only one.
I am one of many. Just one example of the army of people who have, it seems, been written off as undeserving of help in our hour of need. Wednesday's budget was the chancellor's chance to right that wrong. To put things right.
But it was a missed opportunity, and thousands of freelancers like myself are in the same position we were in earlier this week. There were big announcements for others, but the excluded, like myself, seem to have become the permanently forgotten.
And what about the broadcasters? Many Indies are struggling as much as us freelancers but I would say to the broadcasters 'where have you been'? You rely on highly-skilled, creative freelancers to make your programmes. You decided you wanted the industry to operate like this, and it overwhelmingly benefits you. You minimise your overheads by not having production teams on your staff payroll. All I'll say is that your lack of overall support has been noted by many of us.
This has been a trying time,with lots of uncertainty. But one thing I can say for certain is that I'll continue to do whatever I can to make sure we are remembered. We aren't going away any time soon.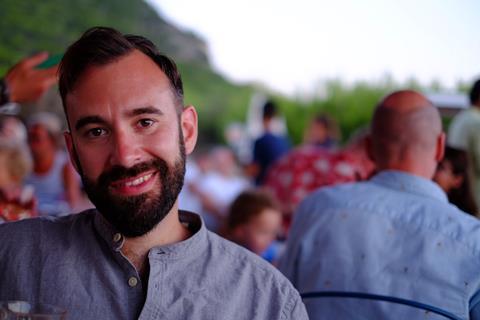 This comment piece is an extract from a blog entitled A Freelancer Locked Down - But Not Out by James Taylor, co-administrator and spokesman for freelancer collective Viva La PD. You can read the full blog here.