Threat to traditional broadcasters has become even more severe
Tony Hall invoked the David versus Goliath story this week in once again highlighting the difference in the BBC's vast cultural impact and resonance with the British public, compared with the corporate global ambitions of the FAANG empire.
The director general is right about one thing: the growing might of these players is a threat to British broadcasters of biblical proportions.
Until now, I have largely been reassured about the future of British PSBs. Their proximity to and understanding of their domestic audience, their taste-making talent and their (by and large) healthy creative relationship with UK producers seemed to offer a safe space in which to operate. Now I'm not so sure.
Netflix will spend $8bn (£5.75bn) in 2018 on 700 original shows, and it would be naïve to think none of these will have a strong British feel, or would not once have found a natural home at a UK broadcaster. Where once the SVoD giant would make high-profile swoops for existing shows, it is now signing exclusive talent deals and becoming a first port of call for high-profi le projects.
The big question is how much this will affect the heritage broadcasters, and how quickly. The BBC, ITV, Channel 4 et al are not about to collapse, but Hall points out that Netflix and Amazon are now available in half of Britain's homes. These services are no longer luxury pay-TV add-ons for the most affluent consumers – they are pure mainstream propositions.
For example, Netflix is now too strong a content offering for Sky to ignore. Last week, the satellite giant aped Virgin Media and many TV set manufacturers by integrating the SVoD service into its platform, and I suspect the equation is simple: Sky needs to offer services that generate the greatest volume of viewing. That used to mean the PSBs – now it undoubtedly includes Netflix.
The next wave of new digital entrants offer additional challenges for traditional broadcasters. Plenty of producers are starting to talk to me about opportunities at YouTube Red and Facebook, and Jay Hunt's Apple ambitions are now clicking into gear. Which producer wouldn't be enthused by the raft of new opportunities?
Perhaps the FAANG bubble might burst – you have to sell an awful lot of £7.99 subscriptions to make Netflix's content budget stack up. But it has the advantage of a truly global target audience and low barriers for growth. And the likes of Apple and Google are among the biggest companies in the world, so they have the firepower to make their video strategies work come what may.
The phoney war is over – the battle for British broadcasting is on.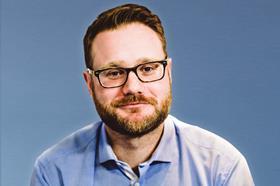 Chris Curtis is the editor of Broadcast